Sexist slur inflames Canada village school's dress code row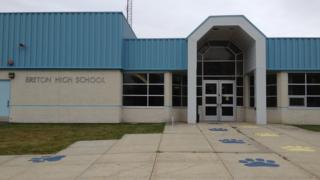 A note posted in a Canadian village school telling girls to "value the male education and dress conservatively" has sparked a sexism row.
The sign in the hallway of a school in the province of Alberta also told girls not to dress "like a THOT", an acronym for "that ho over there".
It was posted in response to a female students' note saying the dress code was "shaming girls for their bodies".
The principal said neither sign reflected the opinions of school staff.
It began when female students at Breton High School posted a sign in a school bathroom mirror.
It read: "When you interrupt a girl's school day to force her to change clothes, or send her home because her shorts are too short or her bra straps are visible, you are telling her that making sure boys have a 'distraction-free' learning environment is more important than her education."
"Instead of shaming girls for their bodies, teach boys that girls are not sexual objects!!!"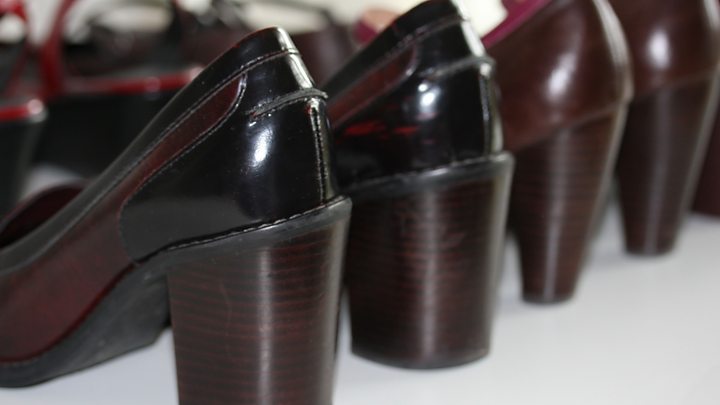 Wild Rose School Division superintendent Brad Volkman told the BBC the sign was taken down almost immediately.
But a few hours later, another one appeared, this one apparently posted by male students.
"When you wear little to no clothing and dress provocatively because it's 'too hot out' or because you think it's 'attractive,' you are putting boys at risk of having a distracting working environment and saying 'Your clothing is more important than their education.' Instead of dressing like a THOT, value the male education and dress conservatively."
Mr Volkman told the BBC: "It's not uncommon for students to start to push on those (dress code) boundaries.
"But it cannot be done in any way with inappropriate language."
The offensive term "thot" caused outrage.
Grade nine student Julie Steeves told Global News: "I just couldn't believe it.
"Lots of girls were really disgusted, sad and mad about this."
Breton High School principal Lara Jollymore told parents "thot" was an "inappropriate acronym" that would not be tolerated.
She said the school would continue to enforce the dress code, which bans short skirts and states that "cleavage", "navels" and "bra straps" must be covered.