Trump nominates Kelly Knight Craft as the next ambassador to Canada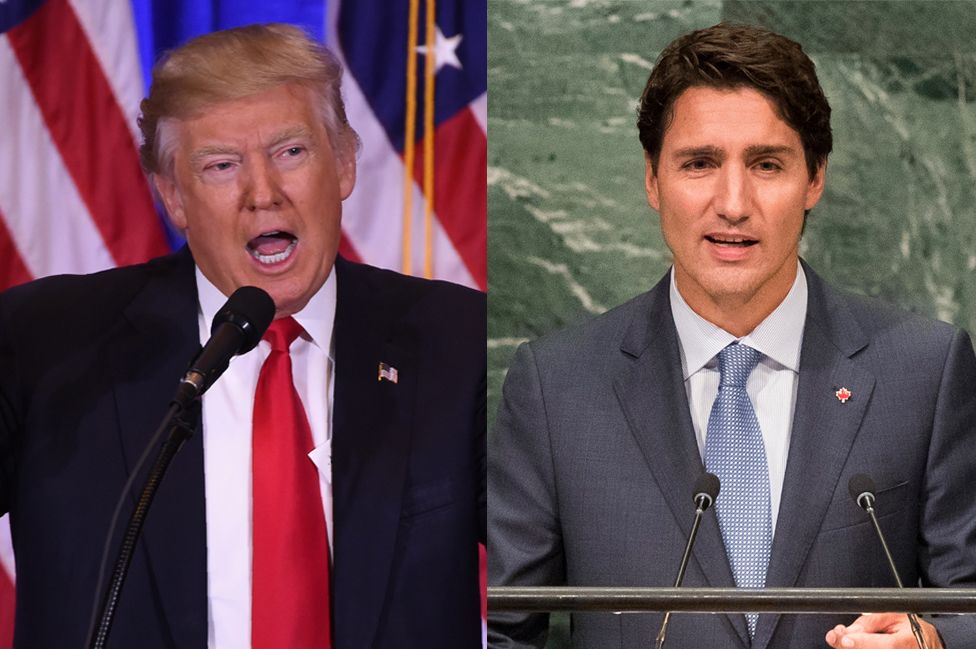 President Donald Trump has nominated Kelly Knight Craft as US ambassador to Canada.
The Kentucky native is a major Republican fundraiser and has diplomatic experience as a US delegate to the United Nations.
If confirmed, Ms Craft will be coming to Canada at a sensitive time between the two countries.
North American Free Trade Agreement (Nafta) talks are set to begin soon between the US, Canada and Mexico.
In a letter to US Congress in May, US Trade Representative Robert Lighthizer signalled the government's intention to start renegotiations "as soon as practicable" giving all three Nafta countries 90 days to come to the drawing table.
The trade relationship between Canada and the US is currently a tense one.
In April, the US slapped hefty new tariffs on the import of Canadian softwood lumber. That same month, President Trump and Canadian Prime Minister Justin Trudeau sparred over Canada's dairy industry.
Mr Trudeau also said he was "disappointed" by the recent US decision to withdraw from the Paris climate agreement.
In a statement to CTV News, Ms Craft said that many communities on both sides of border "may have more in common with each other than they do with Washington or Ottawa".
"This is one of the many attributes of our relationship that makes it unique in the world."
Ms Craft heads a business advisory firm in Kentucky and also serves on the University of Kentucky board of trustees.
In 2007, former President George W Bush appointed her to serve as the US delegate to the United Nations, where her focus included the US engagement in Africa.
US Deputy Chief of Mission Elizabeth Moore Aubin has been serving as Chargé d'Affaires at the US embassy since January.
Ms Craft still needs to be confirmed by the US Senate.