News this week: Canadian arrested in Michigan airport attack
Michigan Airport Attack
American authorities are treating the stabbing of a police officer at the Bishop International Airport in Flint, Michigan, on Wednesday as an act of terrorism.
The Federal Bureau of Investigation (FBI) named Amor Ftouhi, from Quebec, as the suspect. He was arrested on Wednesday morning.
Mr Ftouhi is alleged to have walked up to Lieutenant Jeff Neville, shouted "Allahu Akbar" ("God is greatest" in Arabic) and stabbed him in the neck with a knife. Lt Neville is reportedly in stable condition in hospital.
The FBI said Mr Ftouhi entered the US at Lake Champlain, New York, from Canada on 16 June.
Otto Warmbier dies
US student Otto Warmbier died on Monday near his family home in Ohio after spending over 15 months in North Korean captivity.
The 22-year-old was sentenced to 15 years' hard labour in March 2016 after being tried for attempting to steal a propaganda sign from a hotel.
North Korea says he slipped into a coma shortly after his trial due to botulism and a sleeping pill, but the team of US doctors assessing Mr Warmbier said they found no sign of botulism.
Mr Warmbier was released by the regime on 13 June and medically evacuated to the US. American doctors say he suffered a severe brain injury.
US President Donald Trump called North Korea a "brutal regime" following Mr Warmbier's death.
BBC World News: Free Preview Available
As Canada celebrates its 150th anniversary, BBC World News will explore this vast country throughout July - from discovering some of the most remote places in Canada on The Travel Show to documentary-style programming in Canada Stories.
To mark this occasion, we are offering Canadian audiences the chance to watch BBC World News as a free channel preview until 16 July.
Watch it on:
Bell: Satellite: ch# 510; Fibe: ch# 510, 1510; Alt TV: ch# 510
Shaw: VAN - ch# 36, EDM - ch# 30, CAL - ch# 28, SAS - ch# 140, WPG - ch# 41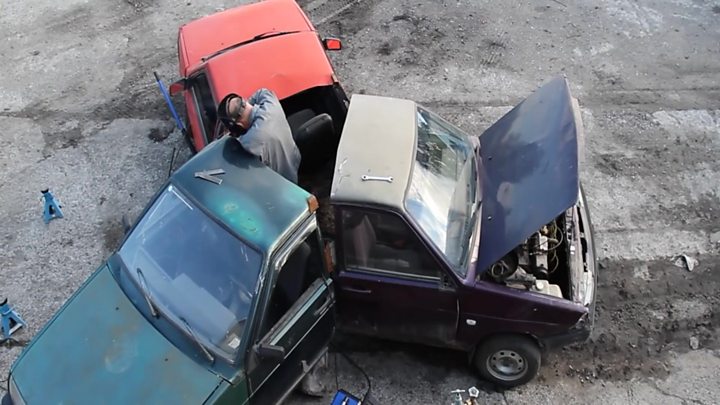 Other news this week
Stories you may have missed