News this week: Canada turns 150
Canada 150
One hundred and fifty years ago, Quebec, Ontario, New Brunswick and Nova Scotia united to create what is now known as modern-day Canada.
To celebrate, a record-breaking estimated 500,000 people are expected to attend this weekend's ceremonies in Ottawa, the nation's capital.
As usual, Canada Day will be marked on 1 July by fireworks, a speech from the prime minister and hordes of people descending on Parliament Hill dressed in red.
The sesquicentennial will also feature a visit from the Prince Charles and the Duchess of Cornwall, a special performance by U2 and historic exhibits throughout the capital region.
The BBC will be there in Ottawa through it all, talking to Canadians about what the 150th anniversary means to them and providing readers with a front-row seat to Canada's birthday bash.
Follow our Canada Day coverage on:
Canada 150 is also a time when the nation is reflecting on its past and rethinking its role in the world's future. The BBC will be bringing you Canadian stories from coast to coast to coast throughout the summer.
First up, the story of Les Canadiennes, Quebec's championship-winning women's hockey team that is still fighting to get paid.
Next, we'll take you to Tilt Cove, Newfoundland and Labrador, Canada's smallest town.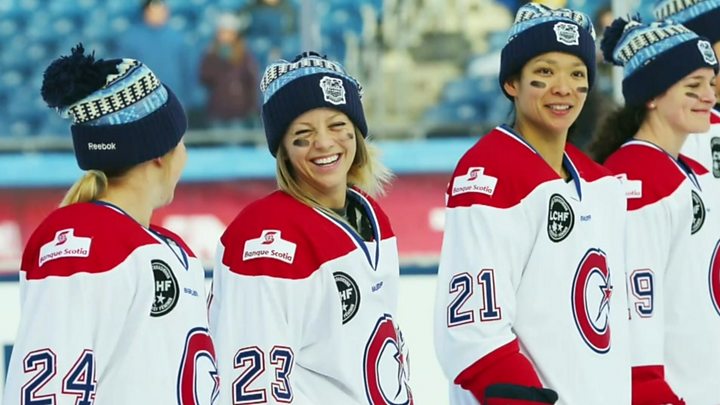 We also want to hear your stories.
The BBC is launching a series looking at the immigrant experience in Canada and the ties immigration creates between nations.
Our first story is about the connection between two families - one in the Philippines and one in Canada - after more than 20 years apart.
Other news this week
Stories you may have missed
BBC World News: Free TV Preview Available Now
As Canada celebrates its 150th anniversary, BBC World News will explore this vast country throughout July - from discovering some of the most remote places in Canada on The Travel Show to documentary-style programming in Canada Stories.
To mark this occasion, we are offering Canadian audiences the chance to watch BBC World News as a free channel preview.
Watch it on:
Bell: Satellite: ch# 510; Fibe: ch# 510, 1510; Alt TV: ch# 510
Shaw: VAN - ch# 36, EDM - ch# 30, CAL - ch# 28, SAS - ch# 140, WPG - ch# 41
*Free preview ends 16 July 2017. Available to Bell, Shaw, and Telus subscribers only.