David Desper, 28, held for shooting of Bianca Roberson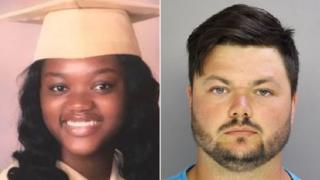 A 28-year-old man has turned himself in to police investigating a suspected road rage attack on a teenager shot dead in Pennsylvania last week.
David Andrew Desper surrendered to authorities on Sunday, accompanied by a lawyer, and was charged with first-degree murder.
Bianca Roberson, 18, sustained a fatal gunshot to the head in the attack.
The suspect is also charged with third-degree murder, possessing an instrument of crime and reckless endangering.
Gunfire rang out last Wednesday during evening rush hour as Mr Desper's red Chevrolet truck attempted to merge on to a lane in Chester County at the same time as Ms Roberson's car, say officials.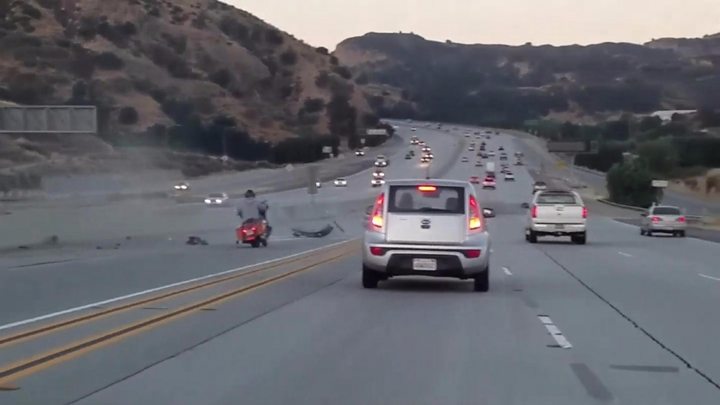 Chester County District Attorney Tom Hogan said: "They jockeyed for position and he wasn't happy so he pulled out a gun and shot Bianca in the head, killing her instantly."
Ms Roberson's car careened off the road and landed in a ditch, while the gunman's car escaped "at a high rate of speed", according to court documents.
Investigators do not suspect a racial element to the attack.
"This appears to be a savage, senseless and brutal act from one human being to another human being," said Mr Hogan.
Mr Desper, of Trainer, Pennsylvania, legally owned the 40-calibre handgun used in the attack, said officials.
He is being held at Chester County Prison ahead of a preliminary hearing on 13 July.