Oregon highway 'slimed' after hagfish lorry overturns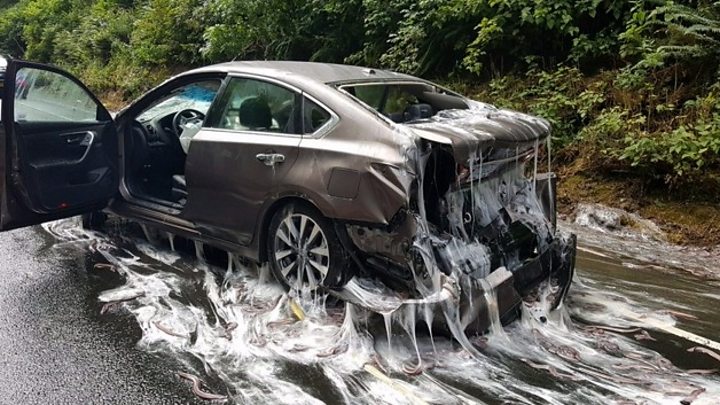 A highway in the US state of Oregon has been "slimed" after a truck full of hagfish overturned, covering cars and the tarmac with the animals and the sticky goo they produce.
Hagfish are eel-shaped fish, sometimes known as "slime eels". They have a skull but no jaw or spine and they secrete slime when stressed.
The 3,400kg of hagfish were to be exported to South Korea, where they are considered a delicacy.
No-one was injured in the accident.
However, one lane of Highway 101 south of Depoe Bay was closed while the clean-up took place.
The local authorities declared on social media that the highway had been "slimed" and tweeted photos from the scene.