New Jersey man, 25, wins $8m at poker World Series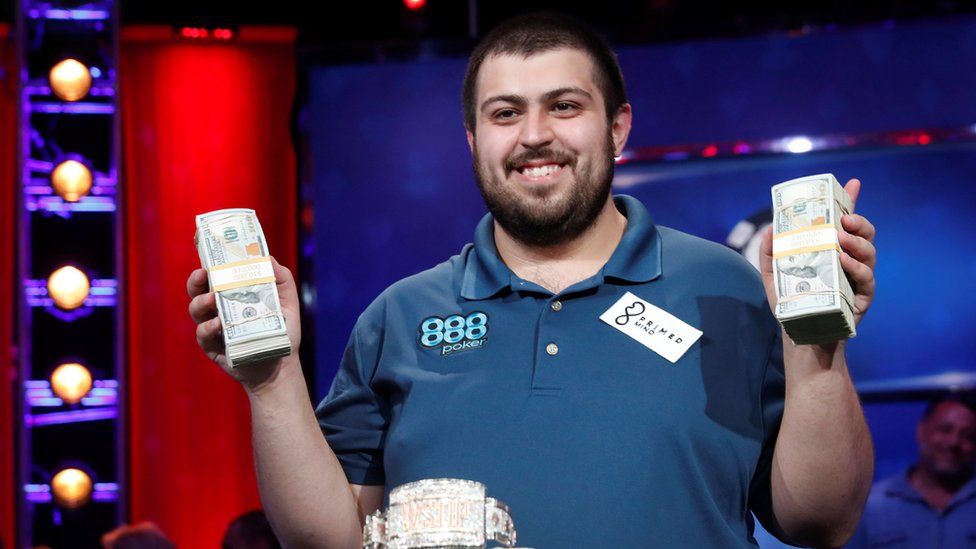 A 25-year-old from New Jersey has won $8.1m (£6.2m) and become the world poker champion at the World Series of Poker in Las Vegas.
Scott Blumstein told reporters afterwards that it was "just the best feeling", but he was not motivated by the money.
Mr Blumstein, who has a degree in accounting, plays online poker for a living.
This was the first year he competed at the 120,995-person live tournament.
Each of the final nine men - who came from the US, France, the UK and Argentina - was guaranteed a $1m win at least.
As the winner, Mr Blumstein also walked away with a bracelet of gold and precious gems, which spells out WSOP and the images of playing cards.
Mr Blumstein said: "I'm still in shock. I thought I would get even more emotional ... but it's just the best feeling, I can't even put it into words."