Donald Trump lawyer denies looking into presidential self-pardons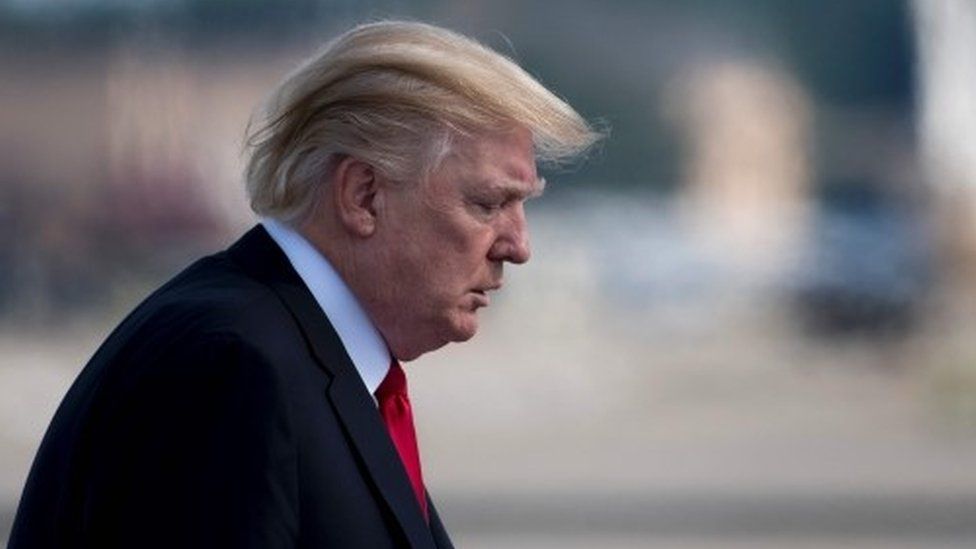 A lawyer for Donald Trump says the US president's legal team is not looking at ways he could pardon himself.
"I don't know where this came from. There is nothing to pardon," Jay Sekulow said.
On Saturday, Mr Trump said he had "complete power" to issue pardons, following reports he had asked advisers about the scope of his authority.
Criminal and congressional inquiries are underway into alleged collusion between Russia and Trump's campaign.
Earlier in the week, the Washington Post reported that Mr Trump had inquired about his ability to pardon himself, family members or aides in connection with special counsel Robert Mueller's investigation into claims Russia interfered in the US election.
Mr Trump has reportedly been infuriated that the inquiry has widened to consider his finances and close family.
Presidents have broad abilities to issue pardons and Mr Trump could potentially restrict Mr Mueller's investigation.
His tweet said: "While all agree the U. S. President has the complete power to pardon, why think of that when only crime so far is LEAKS against us. FAKE NEWS."
But Mr Sekulow said they were not looking into the question of pardons.
"We're not researching it, I haven't researched it because it's not an issue we're concerned with or dealing with," he told ABC.
He went on to say whether a president could pardon themselves remains an open question.
"With regard to the issue of a president pardoning himself, there's a big academic discussion going on right now," he added. "From a constitutional, legal perspective you can't dismiss it one way or the other."
A spokesman for the Democratic Party called the reports Mr Trump could pardon himself "extremely disturbing".
US intelligence agencies think Russia tried to help Mr Trump to power. Russia denies this, and the president says there was no collusion.