California teen arrested after 'live streaming fatal car crash'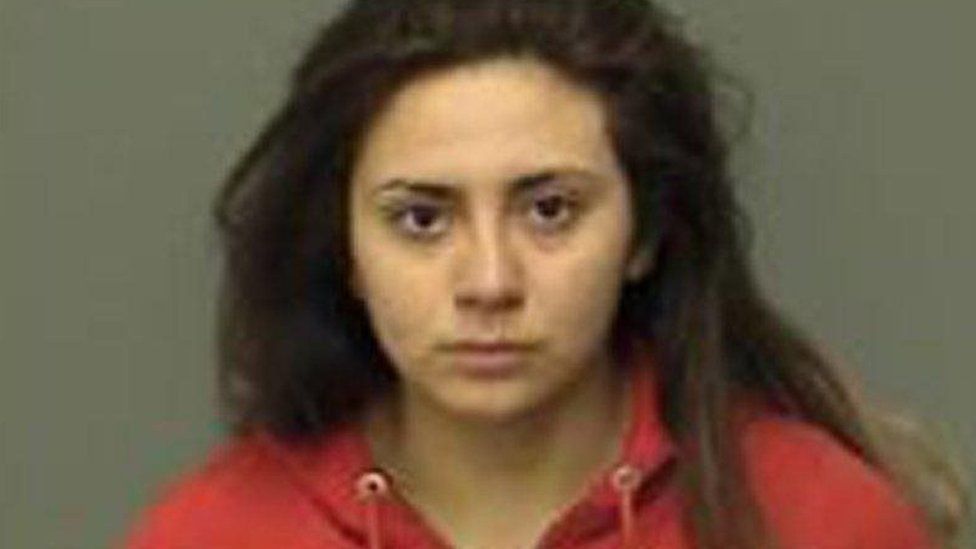 Police have arrested a woman who appears to have recorded an Instagram live video both during and after a car accident which killed her sister.
Family members confirmed to local media that Obdulia Sanchez, 18, is the driver seen in the social media video.
The woman identified as Ms Sanchez is seen singing before the crash and then turns the camera on her sister to record her severe injuries.
She is suspected of driving under the influence of drugs or alcohol.
"Jacqueline, please wake up," the woman can be heard saying in the video as she films the victim's bloodied face.
"I f****** killed my sister, OK? I know I'm going to jail for life," she says after positioning the camera to film both herself and her sister.
Officials say Jacqueline Sanchez, 14, was thrown through the back windscreen of the 2003 Buick when Ms Sanchez over corrected after swerving nearly off the edge of the road.
The car then swerved to the opposite site of the road, crashed through a barbed wire fence and overturned in a field.
An unidentified teenage passenger was also ejected from the back seat, suffering a serious injury to her right leg.
Neither passenger was wearing a seatbelt, officials say.
"I killed my sister, but I don't care," the woman says in the video as the other passenger is seen trying to wave down cars along the rural road.
"This is the last thing I wanted to happen to us, but it just did."
The footage was originally posted on Instagram but a copy was recorded by a friend of a friend of Obdulia Sanchez and shared on a Facebook account.
Relatives told local media that Jacqueline was about to celebrate her Quinceanera, a Hispanic coming-of-age tradition celebrated on a girl's 15th birthday.