Wenjian Liu: Widow gives birth to daughter two years after killing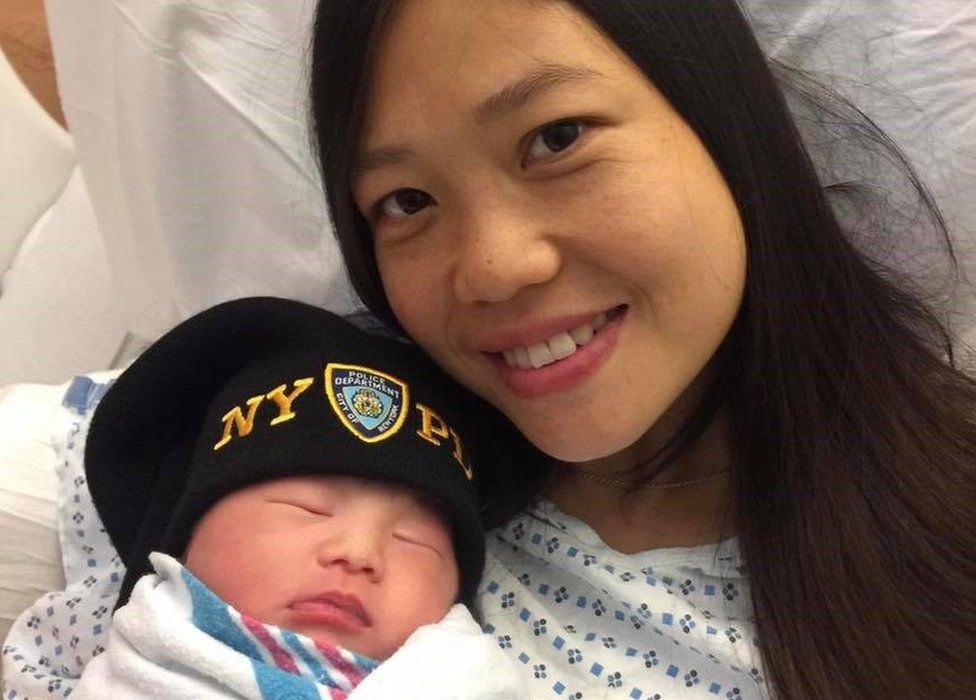 The widow of a New York police officer shot dead on duty has given birth to his daughter more than two years later.
Baby Angelina was conceived from sperm taken from Det Wenjian Liu and frozen on the night he was killed in December 2014, at the age of 32.
He and his widow Pei Xia Chen, also known as Sanny, had been planning to start a family, New York police said.
Officer Liu and partner Rafael Ramos were shot by an African-American gunman with a grievance against the police.
Sanny Liu said she had a dream the night after Det Liu was killed in which he handed her a baby girl, the NYPD said on its Facebook page.
She became pregnant through IVF.
"I told my friend 'It's going to be a baby girl'. My friend said 'No, you haven't even checked the sonograms', but I was right!" she said.
Det Liu's killer claimed to be avenging black men killed by white police.
New York Mayor Bill de Blasio said Mr Liu, who arrived in the US from China with his parents at the age of 12, had lost his life while fighting for "all that is decent and good".
However hundreds of police officers turned their backs on Mr de Blasio at Mr Liu's funeral in protest at his expressions of sympathy for anti-police protesters earlier in 2014.
The killing of Mr Liu and Mr Ramos followed a wave of demonstrations against US police brutality.