Trump economic aide Gary Cohn chides him on Charlottesville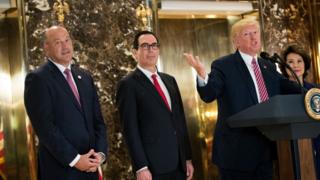 US President Donald Trump's top economic adviser has criticised the White House's response to a far-right rally this month in Virginia.
National Economic Council director Gary Cohn told the Financial Times the administration "must do better" in denouncing far-right demonstrators.
He said he felt "enormous pressure" to resign after the events in Charlottesville.
Mr Cohn was previously reported to be "disgusted" by Mr Trump's response.
In his first public remarks about the rally, the former president of Goldman Sachs said: "Citizens standing up for equality and freedom can never be equated with white supremacists, neo-Nazis and the KKK.
"I believe this administration can and must do better in consistently and unequivocally condemning these groups and do everything we can to heal the deep divisions that exist in our communities."
Mr Cohn also addressed calls for him to quit in protest at Mr Trump's response to Charlottesville.
The economic adviser said he was "reluctant" to do so "as a patriotic American" because of "my commitment to work on behalf of the American people".
Mr Cohn is rumoured to be Mr Trump's top pick to lead the Federal Reserve, the US central bank, after Janet Yellen's term expires in February.
Rumours that Mr Cohn might step down had rattled Wall Street.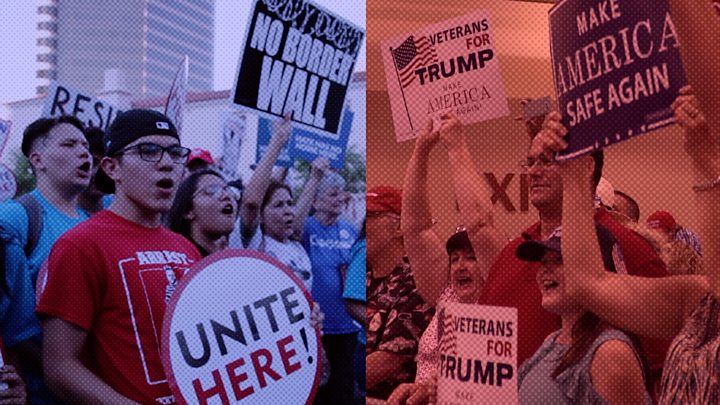 President Trump was accused of failing to condemn far-right protesters unequivocally and quickly enough after the 12 August rally.
Two days afterwards he said "racism is evil", denouncing the Ku Klux Klan, white supremacists and neo-Nazis as "repugnant".
But later that week he blamed "both sides" for violence at the rally, which saw clashes between far-right and Antifa groups that left an anti-racism demonstrator dead.
His assertion that there were "very fine people" on both sides provoked outrage given that the protests included torch-bearing marchers chanting: "Jews will not replace us."
Mr Trump said the neo-Nazis were "bad people", but defended others who he said were there to "innocently protest" the removal of a Confederate statue.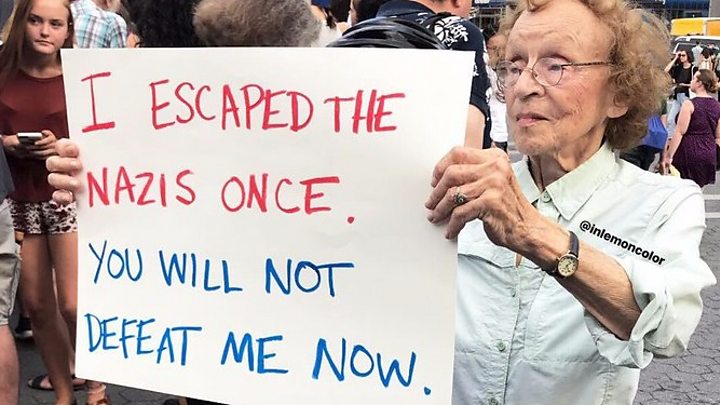 In his FT interview, Mr Cohn said: "As a Jewish American, I will not allow neo-Nazis ranting 'Jews will not replace us' to cause this Jew to leave his job.
"I feel deep empathy for all who have been targeted by these hate groups.
"We must all unite together against them."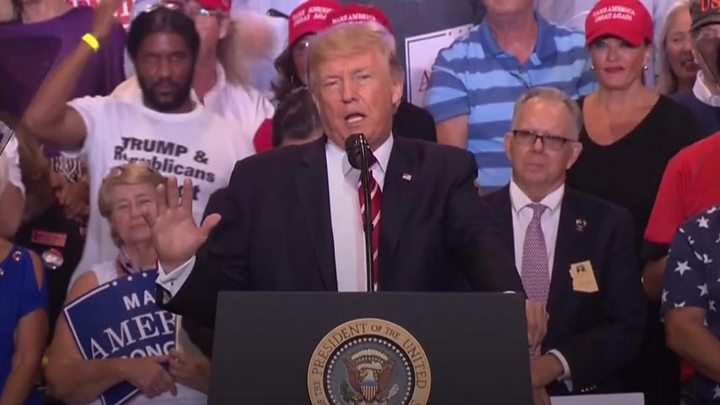 US Treasury Secretary Steve Mnuchin has also faced pressure to resign in protest at the president's remarks.
Nearly 400 of his Yale University classmates signed a letter strongly urging him to quit.
But the treasury secretary cited his Jewish heritage as he defended his boss.
"I feel compelled to let you know that the president in no way, shape or form, believes that neo-Nazi and other hate groups who endorse violence are equivalent to groups that demonstrate in peaceful and lawful ways," Mr Mnuchin wrote in a statement.
Both Mr Cohn and Mr Mnuchin, another former Goldman Sachs banker, are leading the Trump administration's efforts to overhaul the US tax system, a long-cherished conservative goal.