Hurricane Irma: Florida braces for storm arrival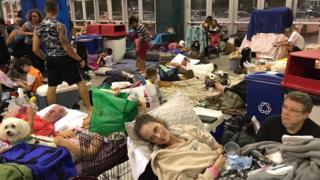 Hurricane Irma has strengthened to a category four storm as it nears Florida, with maximum sustained winds of 130mph (209km/h).
Hurricane force wind gusts are battering islands in Florida's south, the governor says, with the mainland due to be hit in the coming hours.
Water levels are already rising on the coast of the US state where a huge storm surge is expected.
At least 25 people died when Irma earlier hit several Caribbean islands.
In Florida, 6.3 million people - about 30% of the state's population - had been told to evacuate. But on Saturday, the state governor said it was now too late to leave for anyone remaining.
The National Hurricane Center has issued warnings against "life-threatening" storm surges in the Florida Keys - a chain of small islands in Florida's south - as well as Tampa Bay and other coastal areas.
More than 200,000 homes in the state have been affected by power outages, with 164,000 outages in Miami Dade county alone, according to utilities company Florida Power & Light.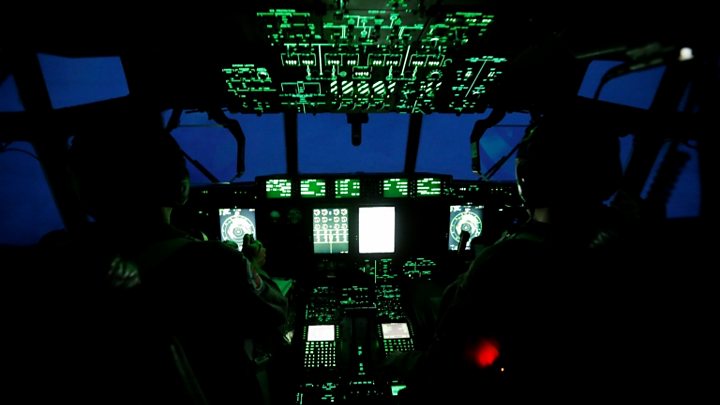 What is happening in Florida?
Irma is predicted to hit the coast on Sunday morning, but the outer bands are already affecting the south of the state and central Miami is being lashed by heavy rain.
The Florida Keys have suffered some minor damage and are expected to bear the brunt of the storm in the coming hours.
"If you're in an evacuation zone, you've got to get to a shelter ... there's not many hours left", Florida Governor Rick Scott warned earlier.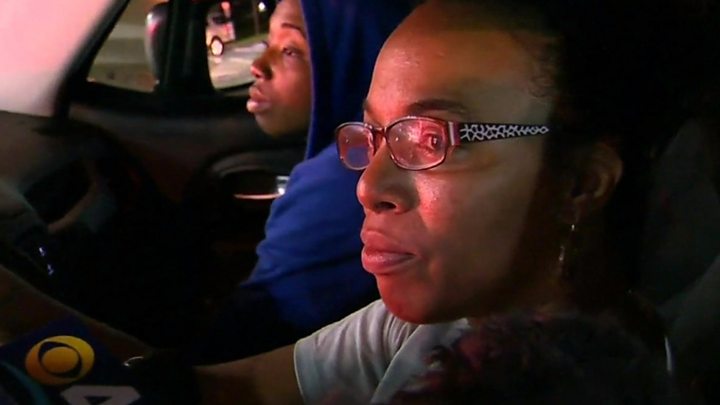 He urged residents at home to "stay indoors and move to an interior room away from windows".
The western Gulf coast is expected to be worst affected, with cities such as Tampa and St Petersburg in the path of the storm.
The Tampa Bay area, with a population of about three million, has not been hit by a major hurricane since 1921.
Some 50,000 people have gone to shelters throughout the state, the governor said. Media reports say shelters in some areas have been filling up quickly and some people have been turned away.
Miami city and Broward county have imposed curfews to help clear the roads of traffic.
Which other areas have already been hit?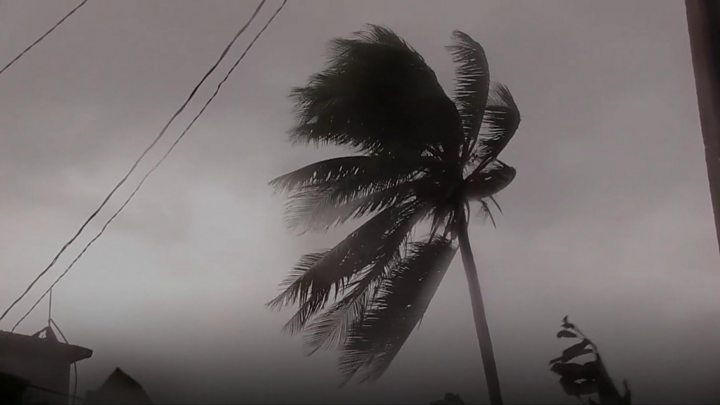 What about Hurricanes Jose and Katia?
Another storm, Jose, further out in the Atlantic behind Irma, is now a category four hurricane, with winds of up to 145mph.
It is following a similar path to Irma and already hampering relief efforts in some of the worst affected areas.
Residents of Barbuda, left the island as Jose approached but it is no longer expected to hit.
However, tropical storm warnings are in place for St Martin and St Barthelemy, both also hit by Irma.
Hurricane Katia, in the Gulf of Mexico, a category one storm with winds of up to 75mph, made landfall on the Mexican Gulf coast in the state of Veracruz late on Friday.
It has now weakened to a tropical depression.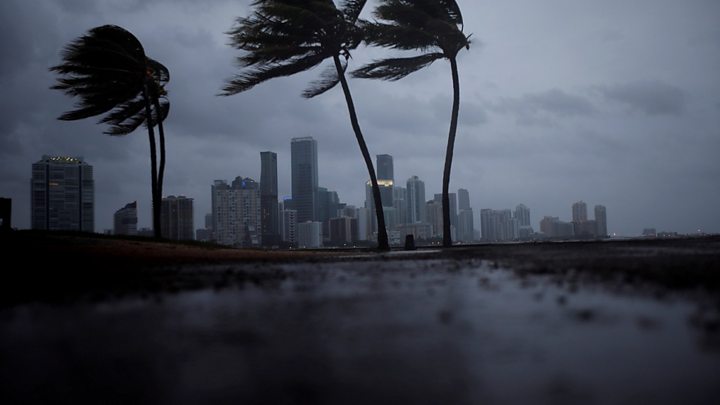 ---
Are you in the region? Are you a holidaymaker unable to get a flight home or a resident who has been preparing for Hurricane Irma? If it is safe for you to do so, share your experiences by emailing haveyoursay@bbc.co.uk.
Please include a contact number if you are willing to speak to a BBC journalist. You can also contact us in the following ways: