Canada police watchdog steps up racism inquiry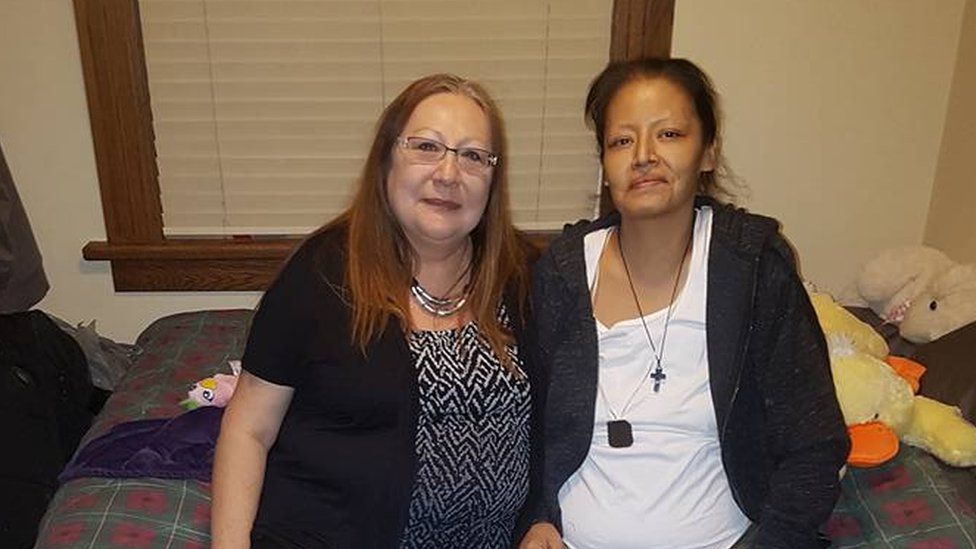 An inquiry into alleged racism on a Canadian city's police force has expanded to include 40 cases, mostly involving indigenous deaths.
Thunder Bay Police Service has been under investigation for racism against indigenous people since November.
As a result, Ontario's civilian police oversight board is re-examining 40 cases, dating back to the 1990s.
The board will also hold its first public meeting about the investigation on 25 September.
"I am inviting perspectives, suggestions and guidance from the public to help me better understand community relations and policing in Thunder Bay, as I examine allegations of systemic discrimination and deficient investigations by the Thunder Bay Police Service," said Gerry McNeilly, Independent Police Review Director, in a press release.
In July, the BBC reported that the independent police review board would be looking at 10 cases involving indigenous deaths. This number has since expanded to 30, a spokesperson said.
The board has also decided to re-examine nine murdered and missing indigenous women and girls cases that go back as far as the 1990s.
Investigators have visited Thunder Bay more than two dozen times since last November, and have spoken with more than 100 individuals, including First Nations leaders and communities and Indigenous organisations.
Racial tensions in the community have reached a tipping point, according to many indigenous community members, since the mysterious deaths of teenagers Josiah Begg and Tammy Keeash in May, and the brutal attack of Anishinaabe woman Barbara Kentner, who was hit with the metal bar of a trailer hitch while walking on the street in January.
Kentner died in July after suffering from internal injuries.
Indigenous community members have long complained that Thunder Bay police both "over-police" them - such as targeting them for arrest and policing minor crimes - and "under-police" them - such as failing to conduct proper investigations into indigenous missing and murdered women.
In 2016, the Ontario coroner's office conducted an inquest into the deaths of seven indigenous students that were only briefly investigated by police. It found that in four of those deaths, the cause of death was "undetermined".
Since then, Ontario's Chief Coroner Dick Huyer has asked outside police forces to assist with the investigations into Begg and Keesh's deaths.