Nashville Porsche driver shoots homeless man in row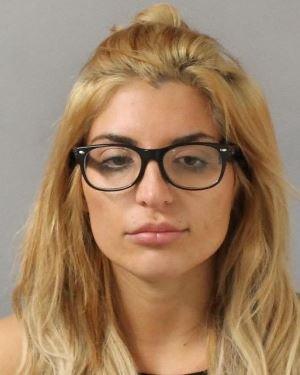 A Tennessee woman is charged with attempted murder after she shot a homeless man who asked her to move her Porsche, police have said.
Gerald Melton told police he was trying to sleep on the pavement in Nashville when loud music and exhaust fumes coming from the SUV disturbed him.
Katie Quackenbush, 26, allegedly fired two shots as they argued near Music Row at 03:00 local time (08:00 GMT).
Mr Melton, 54, suffered a critical abdominal wound and was in hospital.
He told police the suspect got back into her luxury car and fled the scene.
He said he had asked the driver, whom he identified as Ms Quackenbush, to move the vehicle before the two began shouting at each other.
Mr Melton said he then walked back to where he was sleeping when she got out of the car and opened fire.
Ms Quackenbush, a single mother to a five-year-old boy, was booked into jail on Monday.
Her father, Jesse Quackenbush, said his daughter opened fire because she felt threatened.
He told the newspaper Mr Melton made explicit remarks and threatened to kill his daughter and her friend while they sat in the car.
Mr Quackenbush said his daughter fired two "warning shots".
"She did say she closed her eyes when she shot both times, but they were warnings, and she thought she pointed away from him," he added.
He said his daughter told him there was no indication the man had been shot.
The women then left and later returned to a crime scene, he said.
Ms Quackenbush is set to appear in court on 6 October.