Trump welcomes ninth grandchild Eric 'Luke' Trump to world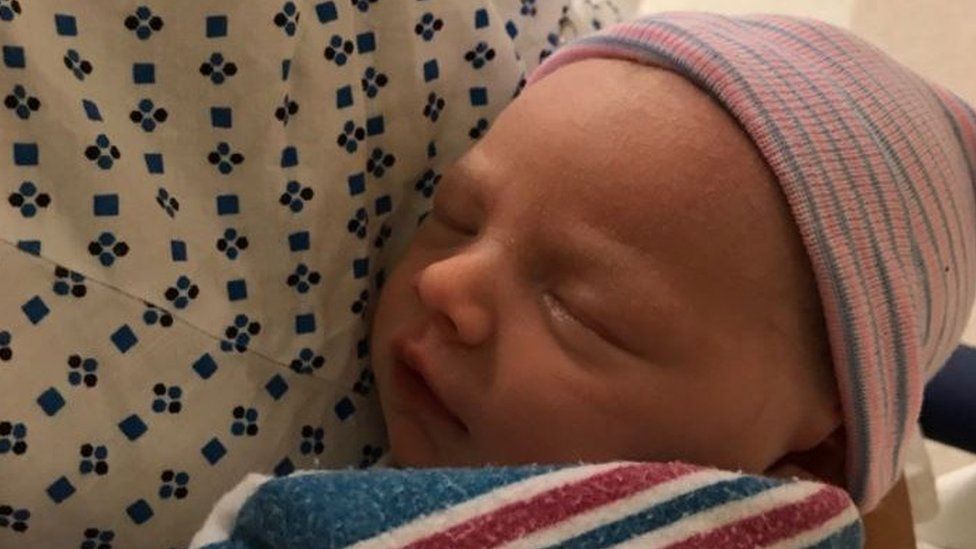 US President Donald Trump's family just got a little more "bigly" with the addition of his ninth grandchild.
The president's son Eric and his 34-year-old wife Lara, who wed in 2014, have announced the birth of their first child, a boy named Eric "Luke" Trump.
Eric Trump, 33, posted a photo on Twitter of the newborn wearing a cap and swaddled in a blanket.
The president tweeted: "Congratulations to Eric & Lara on the birth of their son, Eric 'Luke' Trump this morning!"
Eric's older brother Donald Trump Jr, who has five children, teased his sibling: "Congrats buddy. Welcome to the club. Now that the niceties are out of the way it's older brother revenge for that drum set to my kids."
Ivanka Trump, who has three children with husband and fellow White House adviser Jared Kushner, also congratulated him.
"Welcome to the world, baby boy," she said. "I can't wait to meet you."