Edie Windsor: Gay rights trailblazer dies aged 88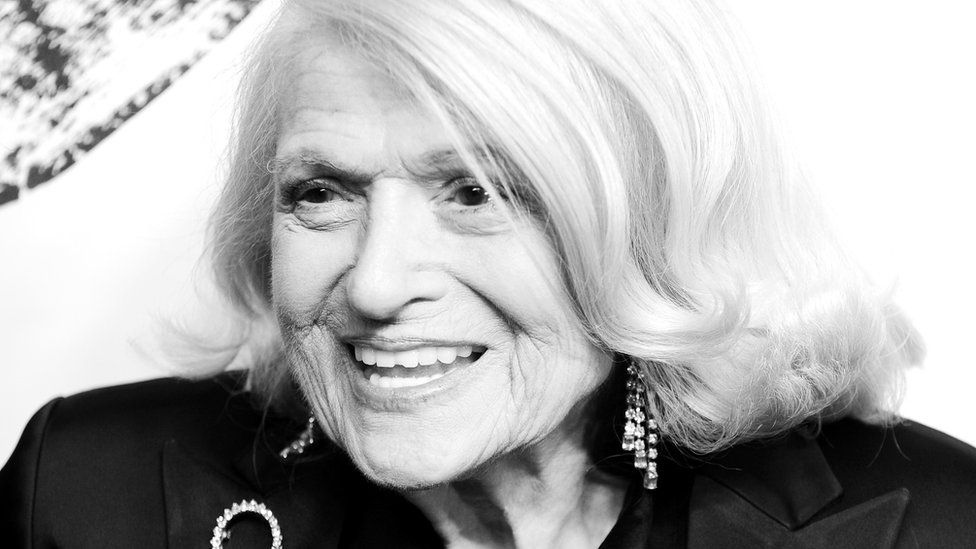 Gay rights activist Edith Windsor, whose same-sex marriage fight led to a landmark US ruling, has died aged 88.
Her death was confirmed to the New York Times by her wife Judith Kasen-Windsor.
Windsor's Supreme Court case struck down the Defense of Marriage Act in 2013, granting same-sex married couples federal recognition for the first time.
She had sued the US government after being ordered to pay $363,053 (£224,940) in federal estate tax after her previous wife, Thea Spyer, died.
The couple had been partners for 44 years and had married in Canada in 2007.
Windsor, known as Edie, argued that the provision of the law which defined marriage as between a man and a woman prevented her from getting a tax deduction due to married couples - and was unconstitutional.
In a landmark 2013 ruling, the US Supreme Court agreed - and that decision became the basis for a wave of further court rulings increasing the rights of same-sex couples.
In 2015, another crucial Supreme Court ruling gave same-sex couples the right to marry.
Windsor died in New York. A cause of death was not given, but she had struggled with heart issues for years, the Associated Press news agency reported.
"The world lost a tiny but tough-as-nails fighter for freedom, justice and equality," Judith Kasen-Windsor was quoted as saying.
"Edie was the light of my life. She will always be the light for the LGBTQ community, which she loved so much and which loved her right back," Ms Kasen-Windsor added.
Former US presidents Bill Clinton and Barack Obama also paid tribute.
Mr Obama said in a statement: "America's long journey towards equality has been guided by countless small acts of persistence and fuelled by the stubborn willingness of quiet heroes to speak out for what's right.
"Few were as small in stature as Edie Windsor - and few made as big a difference to America."
Bill Clinton tweeted that "in standing up for herself, Edie also stood up for millions of Americans and their rights".
New York Mayor Bill de Blasio also posted a message on Twitter in which he praised her ability to provide the "moral universe" with "a good kick in the ass".
The arc of the moral universe bends toward justice. But sometimes it needs a good kick in the ass from people like Edie Windsor.

— Bill de Blasio (@NYCMayor) September 12, 2017
Windsor was born Edith Schlain in Philadelphia in 1929 to Russian Jewish immigrants.
She studied at Temple University and, after graduating in 1950, she married Saul Windsor, a friend of her brother.
The couple split after less than a year and Windsor moved to New York, where she worked as a computer programmer for technology giant IBM.
She met Spyer, her long-time partner, some years later. The pair joined activist gay and lesbian rights groups and participated in numerous marches and parades.
In 2009, Spyer died due to complications from a heart condition. Her death sparked a legal battle between Windsor and the US government which ultimately cemented her status as a pioneer for civil rights.