British military officer injured 'in Canada drive-by shooting'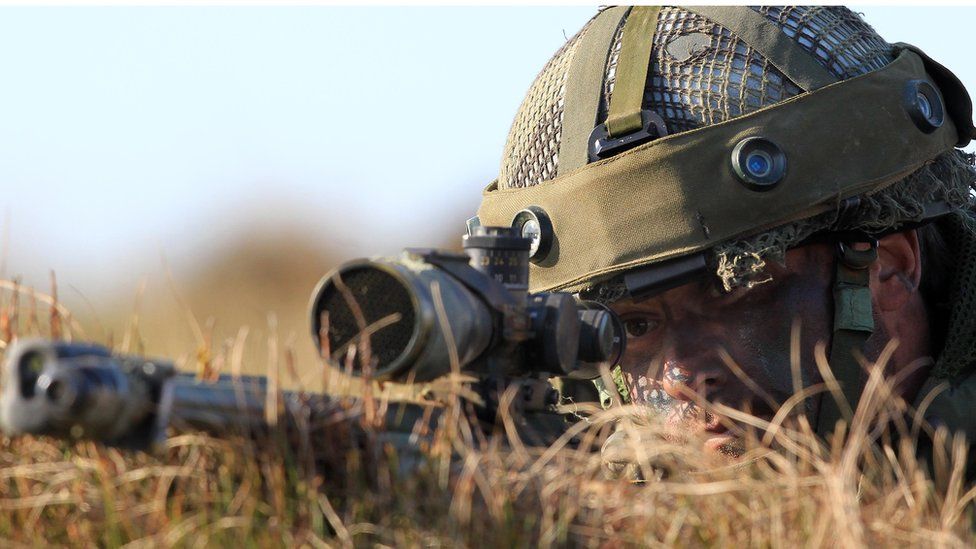 A British military officer has been wounded along with another man in a drive-by shooting outside a bar, reports from Canada say.
The unnamed officer, 28, was reportedly in Ottawa for an international military skill-at-arms shooting competition.
The drive-by shooting took place at 2:15 am (06:15 GMT) outside the Crazy Horse bar in an Ottawa suburb.
The two men were wounded after multiple shots were fired outside the western-themed bar, local media reports said.
The 28-year-old officer is said to be in a stable condition in hospital after being shot in the upper leg while a 22-year-old man also suffered minor injuries in the incident.
There have been no arrests and police from Ottawa's guns and gangs unit are still investigating.
He said the British officer was "caught in the crossfire".
Sgt Williams said the officer was taking part in the Canadian Armed Forces Small Arms Concentration, an annual series of shooting trials run by the Canadian military and open to international military competitors.