Husker Du co-founder Grant Hart dies after cancer battle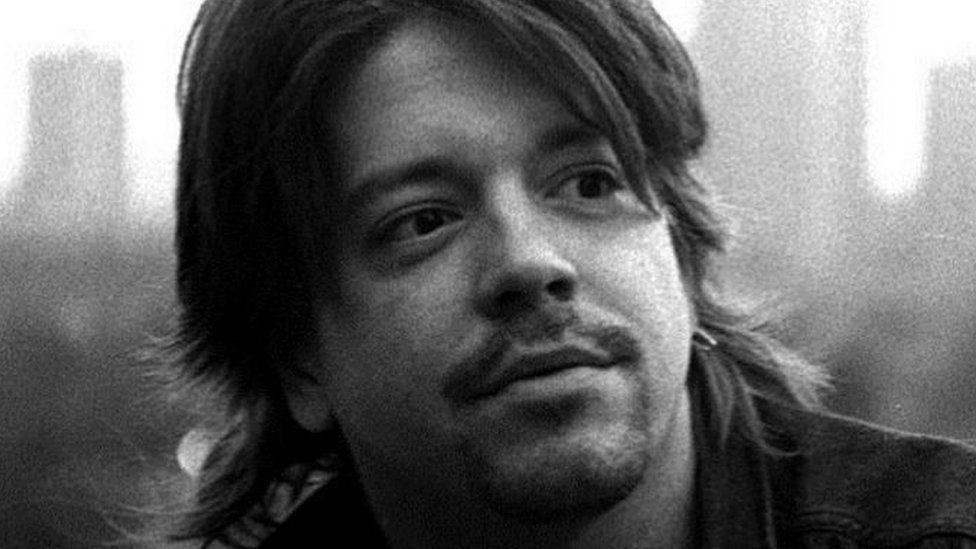 Grant Hart, the lead singer and drummer of the influential indie rock band Husker Du, has died after being diagnosed with liver cancer.
The death of the 56-year-old Minnesota rocker was confirmed by his former band mate, Bob Mould, on Facebook on Thursday.
Husker Du - Danish for "Do you remember" - rose to fame in the 1980s with their melodic take on punk rock.
Mould recalled meeting Hart while studying at university in 1978.
The two men met at a local record shop in St Paul, Minnesota as punk music blared over the stereo system, Mould described on Facebook.
"The next nine years of my life was spent side-by-side with Grant. We made amazing music together," he said.
"The band was our life. It was an amazing decade," he added, saying that Hart "was a gifted visual artist, a wonderful story teller, and a frighteningly talented musician".
"Everyone touched by his spirit will always remember."
The band initially rose through the hardcore music scene, and gained international attention with the 1984 single "Eight Miles High".
They produced seven albums together, before an acrimonious split in 1988 at the peak of their popularity.
Their 1985 album, Zen Arcade, was praised by Rolling Stone magazine as one of the greatest albums of the 1980s and one the best punk albums ever.
Hart's contribution, "Turn on the News" has been listed on the 500 Songs that Shaped Rock and Roll by the Rock and Roll Hall of Fame.
Hart, who later went on to form the group Nova Mob, was also cited as an influence on Nirvana drummer and Foo Fighters frontman Dave Grohl.