Opioid crisis: Morgue transport costs double in West Virginia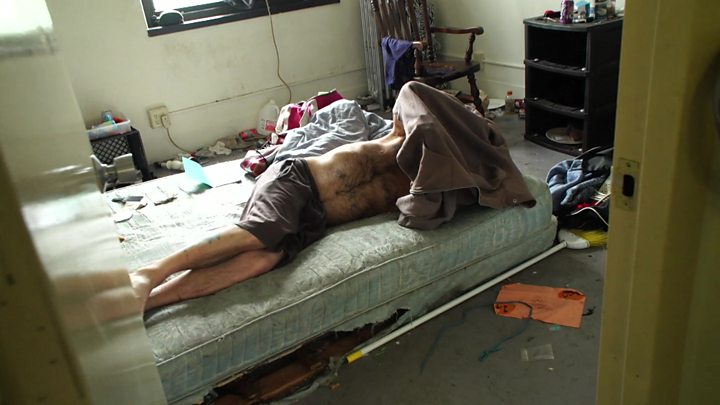 Public health officials in West Virginia have blamed an increase in opioid overdoses for doubling the cost of transporting bodies.
The state paid nearly $900,000 (£671,000) in 2017 to transport corpses, more than double the cost in the last two years, officials say.
The number of body transports jumped from 2,200 in fiscal year 2015 to about 4,200 during the same period in 2017.
US President Donald Trump has created a commission to study the epidemic.
He has called addiction to opioids - a class of drug covering everything from heroin to legal painkillers - "a serious problem, the likes of which we have never had".
US First Lady Melania Trump hosted a discussion about the crisis on Thursday.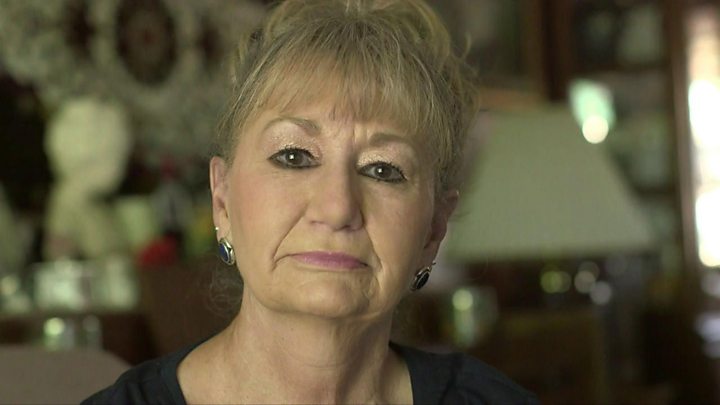 West Virginia's public health officials believe the increase in case load at the Office of the Chief Medical Examiner is a result of overdose deaths, Toby D Wagoner, a state public health spokesman told the BBC.
The Appalachian state saw an estimated 880 people die of drug overdoses last year, the highest death rate across the country, according to a report by the Charleston Gazette-Mail newspaper.
"It's just another expense going toward the drug epidemic that our state and our nation is under the grips of," Dr Rahul Gupta, West Virginia's public health commissioner, told the BBC.
"This particular cost is just the tip of the iceberg to indicate the costs that Americans - certainly West Virginians - are bearing from cradle to grave. It's touching every fabric of our society."
He added the state is grappling with a host of drug overdose-related costs including a backlog on post-mortem examinations, as well as babies who are born drug-dependent.
Earlier this year, West Virginia lawmakers approved $500,000 in extra funds to pay for soaring body transport costs.
Licensed embalmer Jim Lowry told the Charleston Gazette-Mail he came out of retirement three years ago to help Charleston Mortuary Services handle the influx of bodies.
Mr Lowry said it was not uncommon to send up two or three people who died from a drug overdose to a morgue each day.
About 124 deaths each day in the US are due to drug overdoses, the equivalent of "September 11th every three weeks", according to the Trump administration.
---
US opioid epidemic
The epidemic started with legally prescribed painkillers like Percocet and OxyContin
It intensified as these were diverted to the black market
There has also been a sharp rise in the use of illegal opioids, including heroin
Many street drugs are laced with powerful opioids like Fentanyl, increasing the risk of overdose
The use of injectable opioids has contributed to hepatitis C cases doubling
Read more
Life in an open-air heroin camp
Opioid crisis: The letter that started it all