Canada bans Soylent meal replacement over nutrition claims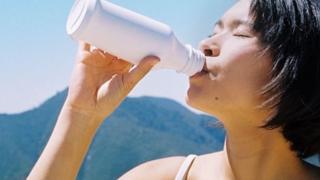 The makers of Soylent, an on-the-go meal replacement powder for busy professionals, say they are no longer allowed to sell the product in Canada.
The Canadian Food Inspection Agency told the company the food does not meet their standards for "meal replacement".
The powdered substance is advertised as providing all the nutrients a person needs, without the hassle of chewing.
It was developed in 2013 for busy Silicon Valley-types who do not have the time for proper meals.
"Our products do not meet a select few of the CFIA requirements for a 'meal replacement,'" Rob Rhinehart, founder and chief executive of Soylent-maker Rosa Foods, said on the product's website.
"Although we feel strongly that these requirements do not reflect the current understanding of human nutritional needs, we respect the CFIA's regulations and will fully comply with any regulatory action they deem appropriate."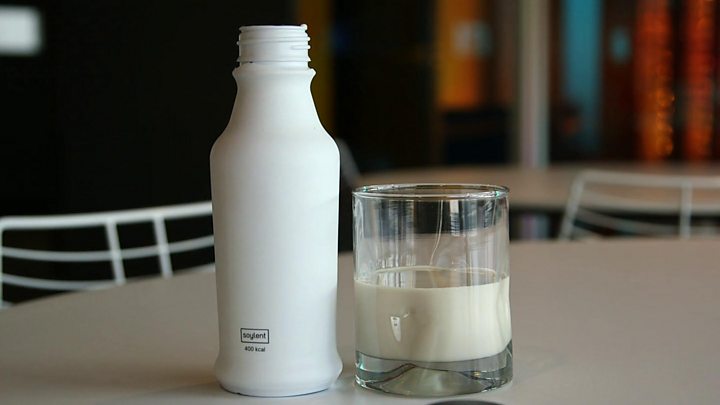 The product is named after the dystopian 1966 science fiction book Make Room! Make Room! about a world where overpopulation and global warming have forced the human race to subsist on engineered food. In the book, Soylent is a meat substitute made from soy and lentils.
The book was later turned into the 1973 film Soylent Green, which included an additional plot twist involving cannibalism.
The company says each bottle contains 20% of your daily nutrients and 400 calories, and is made from soy protein and other natural supplements.
It has grown rapidly over the past few years, with about 300% growth in sales between 2015-16.
After a successful crowdfunding campaign, the company has gone on to raise $74.5m (£56m) in funding.