Former Trump adviser Carter Page has a story that doesn't always add up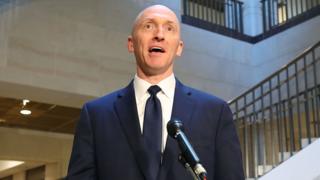 Carter Page, a 46-year-old energy industry consultant with longstanding ties to Russia, has become one of the quirkier figures to emerge from the ongoing investigations into possible ties between Donald Trump's presidential campaign and the Russian government.
Page says he first reached out to the Trump campaign in 2015 through Ed Cox, the chair of the New York Republican Party and son-in-law of former US President Richard Nixon.
Page met with Mr Trump's then-campaign manager Corey Lewandowski in January 2016. By March 2016, Mr Trump identified Page as one of a handful campaign foreign policy advisers, along with George Papadopoulos (who has since pleaded guilty to lying to the FBI about his contacts with Russia and is currently co-operating with Robert Mueller's independent counsel investigation).
Page gained public notoriety when he was mentioned in the so-called Trump dossier, a collection of intelligence reports assembled by former British intelligence officer Christopher Steele. The dossier material, which was bankrolled first by a deep-pocketed conservative donor and then by Democrats, alleges that Page served as an intermediary between Russian officials and the Trump campaign as they worked to advance Mr Trump's presidential efforts.
That is an assertion Page adamantly denies.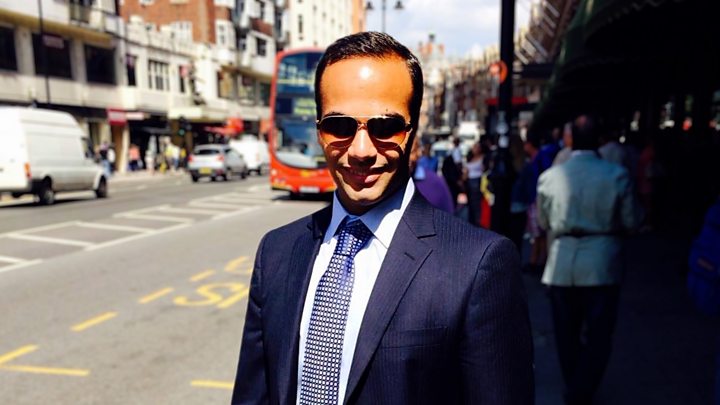 Mr Page's involvement in the Trump campaign and his Russia connections drew the attention of the FBI, however, which reportedly obtained a warrant from the US Foreign Intelligence Surveillance Court to begin surveillance of Page in 2016 as a possible agent of a foreign government. The FBI had reportedly had previously investigated Page because of his 2013 ties to Russian bank executive Evgeny Buryakov, who was convicted in 2015 of spying on the US.
Page resigned from his advisory role in the Trump campaign in September 2016, as questions about contacts between the Trump advisers and Russia became a campaign issue.
Since Mr Trump's election, Page has made several contentious appearances on US cable television, where he's frustrated interviewers with his free-form, seemingly contradictory, sometimes confusing answers to their questions.
Last week, the House Intelligence Committee had its turn to talk to Page. Under-oath Page, it turns out, is a lot like cable-TV Page.
In a transcript that stretches over 243 pages, Page - without aide of a lawyer or any other advisers - engaged in verbal pirouettes as he was questioned by Republican Trey Goudy of South Carolina, Democrat Adam Schiff of California and others.
The congressmen focused, in particular, on a May 2016 trip Page took to Moscow, as well as his interactions with senior Trump campaign staff.
Here are some of his most notable revelations - and the problems they create.
The Trump campaign approved Carter's July 2016 trip to Russia
Page, at a June 2016 dinner in Washington with the Trump campaign's national security team, says he informed Senator Jeff Sessions (now US attorney general) that he was travelling to Russia the following month.
This is noteworthy because the attorney general testified during a Senate hearing that he didn't know if Page had met Russian officials "at any point during the campaign".
When asked if he believed any campaign aides had connections to Russia, he said: "I did not, and I'm not aware of anyone else that did, and I don't believe it happened."
Page also emailed three Trump campaign officials - manager Lewandowski, communications director Hope Hicks and national security director JD Gordon - in case they had concerns.
"If you'd like to go on your own, not affiliated with the campaign, you know, that's fine," Page says Lewandowski replied.
Meanwhile, Gordon recently told CNN he discouraged the visit "because it was a bad idea" - but that Page bypassed him.
So why did Page decide to go to Moscow, even if some in the campaign had concerns that his trip could be viewed negatively by Mr Trump's critics?
"Because I'm trying to live my life," Page told the congressional committee.
A top Russian official praised Mr Trump when privately speaking to Page
During his congressional testimony, Page said that during his July 2016 Moscow visit he attended a speech by Russian Deputy Prime Minister Arkady Dvorkovich and subsequently exchanged pleasantries.
Was it a private meeting, asked California Congressman Schiff.
"Absolutely not," Page replied.
Then Mr Schiff read from an email Page sent to the Trump campaign in which he wrote: "In a private conversation, Dvorkovich expressed strong support for Mr Trump and a desire to work together toward devising better solutions in response to a vast range of current international problems".
When asked to explain the apparent discrepancy, Page said he based that email on what he heard from Dvorkovich's speech.
Page received 'insights and outreach' from other Russian officials
In another email Page sent to campaign officials during his Moscow trip, he wrote that he had received "some incredible insights and outreach" from "a few Russian legislators and senior members of the presidential administration here".
Page denied that he had met any other Russian government officials, however, and asserts that the insights he described were the result of observations in "public forums" and by reading the newspaper. As for outreach, he said that "if I had started my personal legal training previously, I probably would have used a different word".
Mr Schiff didn't seem to be buying that, however.
Page also says that he met Andrey Baranov, a high-level official from the state-run Russian energy firm Rosneft, but the conversation was not substantive and didn't deal with repealing US sanctions on Russia or anything related to the Trump campaign.
"Beyond a shadow of a doubt, there was never any negotiations, or any quid pro quo, or any offer, or any request even, in any way related to sanctions," Page said.
Page applauded a pro-Russian change to the Republican Party platform
In the week before the Republican National Convention in July, the party's platform committee discarded proposed language calling for the US to supply weapons to the Ukrainian government to help in its war against Russian-backed separatists. In part due to behind-the-scenes lobbying efforts by the Trump campaign, that provision was dropped from the platform. The move has been cited by some critics as evidence of the Trump team's pro-Russian sentiments.
On 14 July, Page emailed Trump campaign advisers - including national security adviser Gordon - to tell them they did "excellent work" in killing the Ukrainian language.
When asked about this email by congressional investigators, Page says he was just expressing his personal opinion.
The FBI has spoken to Page - a lot
According to Page, he has spoken to the FBI in connection to its Russia investigations "four or five times" in 2017.
He said he was unsure whether he had met FBI agents in 2016, however, prompting a wry response from Republican Gowdy.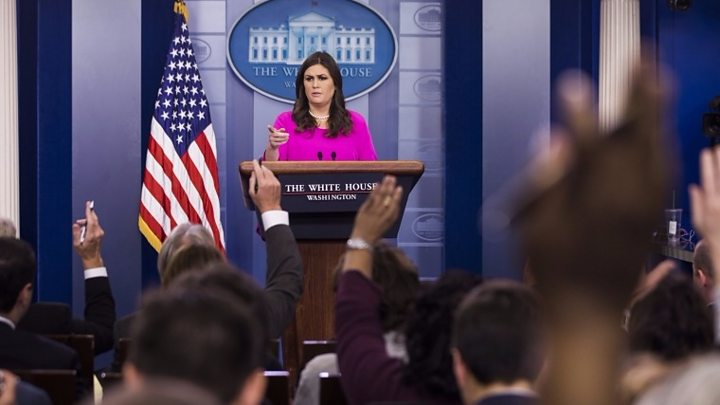 "It is not difficult for me to remember the number of times that the FBI has interviewed me in 2016 because the answer would be zero," the South Carolina congressman said.
Page also says he has been "in contact" with Mr Mueller's independent counsel investigation, although he says he has not been told that he is in any legal jeopardy.
Page has an unconventional view of Fifth Amendment protections
In one of the more unusual portions of the interview, Congressman Schiff asks Page whether he's exercising his right to avoid self-incrimination as set forth in the Fifth Amendment to the US Constitution.
Page said yes - and no. He said he has withheld some documents that may be misinterpreted by investigators or, if they become public, could open him to "extrajudicial punishment" - which appears to be a reference to death threats and harassment he says he's received since his name became associated with the Trump dossier.
Among the emails Page did not turn over to investigators were the ones he wrote to the campaign during his Moscow trip. They were acquired by the US government as a result of the FBI surveillance - "illegally hacked from my computer systems", Page said.
Mr Schiff, a Harvard educated prosecutor, responded with incredulity.
"Is it your position that you have a Fifth Amendment right to provide nonincriminating emails or documents to the committee but withhold incriminating documents from the committee and selectively comply with the subpoena?" he asked.
Page said that none of the information he has is incriminating - which will make his case for withholding it from the committee based on Fifth Amendment protections a hard one to make.