Paradise Papers: Top Trudeau aide says he never broke tax laws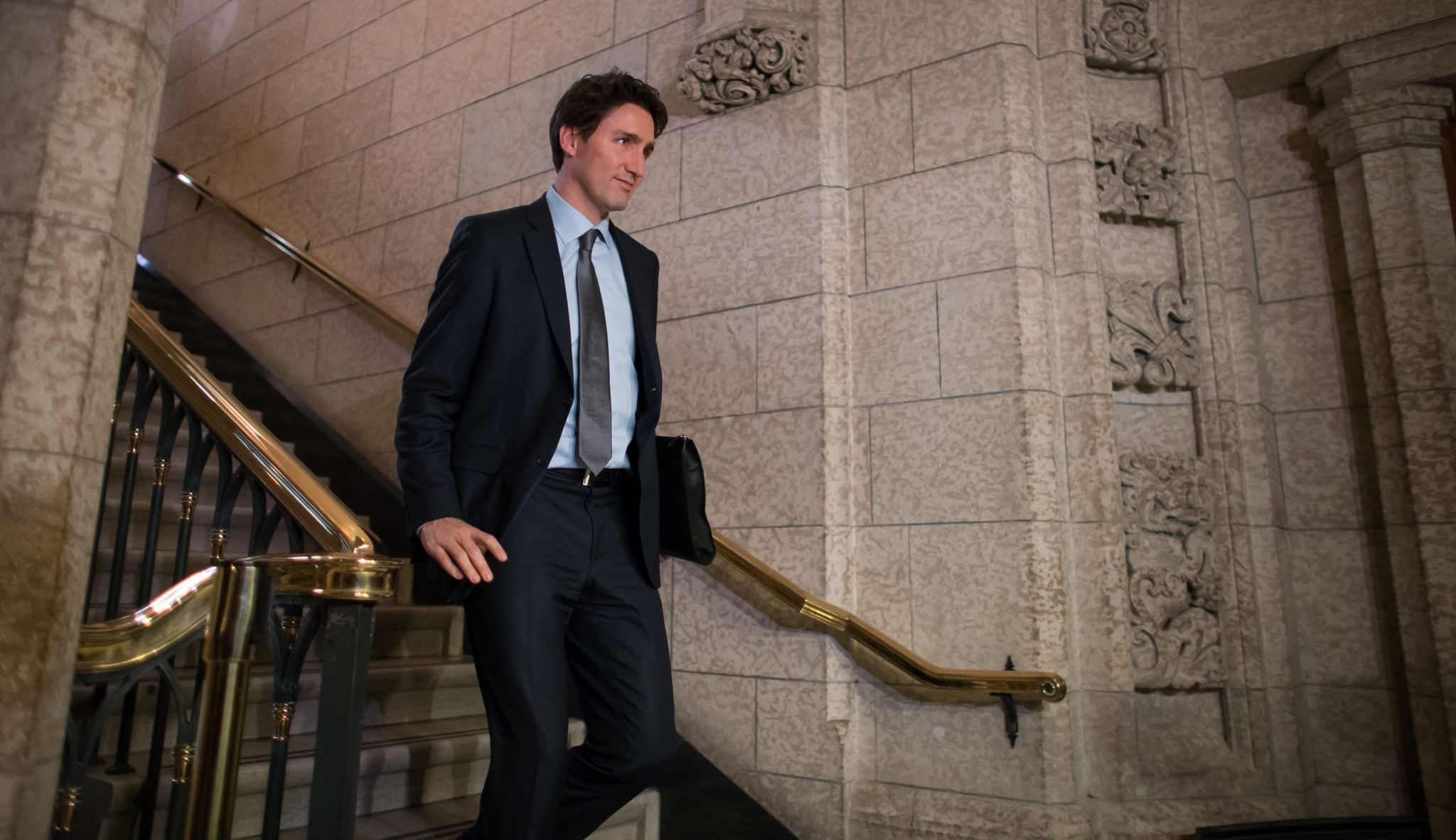 A key aide to Canadian PM Justin Trudeau says he has never funded or used offshore trusts.
Stephen Bronfman, the chief fundraiser for Mr Trudeau's Liberal Party, was responding to revelations in the Paradise Papers documents.
The papers suggested he was linked to offshore schemes that may have cost the nation millions of dollars in taxes.
It comes as the Trudeau government has been proposing to cut what it calls tax loopholes for small businesses.
A statement issued on Mr Bronfman's behalf on Monday said he has always fully complied with all legal tax requirements.
"His Canadian trusts have paid all taxes on all their income to the Canadian Government," the statement said.
Mr Bronfman stated that a single loan made years ago to Kolber Trust was repaid five months later and was "in full compliance with all legal requirements, including with respect to taxes".
Canada's federal tax agency is also currently reviewing links to Canadian entities revealed in the Paradise Papers.
The names of about 3,300 Canadian companies, trusts, foundations, and individuals appear in the leaked documents.
They said a trove of documents found in the files of Appleby, the offshore law firm that is the main source of the leaks, suggested that Mr Bronfman's investment firm, Claridge, had for more than 20 years moved millions offshore for the Kolber family.
The documents concern a Cayman Islands trust, which Claridge runs for ex-Senator Leo Kolber.
Lawyers for both men said no deals had tried to evade tax and all were legal.
Mr Trudeau has campaigned to shut tax havens and to cut taxes for the middle class.
But the Paradise Papers revelations come as his government struggles with a number of tax-related political headaches.
They include an unpopular proposed cut to tax loopholes used by a growing number of small businesses, and confusion around new limits for a federal disability tax credit for type 1 diabetics.
The Paradise Papers findings pushed opposition parties to question in Parliament on Monday the Liberal commitment to tax fairness.
"Why is it that under this government it is always the middle-class and working-class Canadians who pay a little bit more, meanwhile wealthy friends like Stephen Bronfman always end up getting away paying less?" said Conservative opposition leader Andrew Scheer.
Mr Trudeau responded that his party remains committed to fighting tax avoidance.
He highlighted the Canada Revenue Agency's ongoing efforts to reduce tax evasion and tax avoidance.
The tax agency has over 990 related audits and more than 42 related criminal investigations underway.