Canada judge tosses injunction of documentary about cult film The Room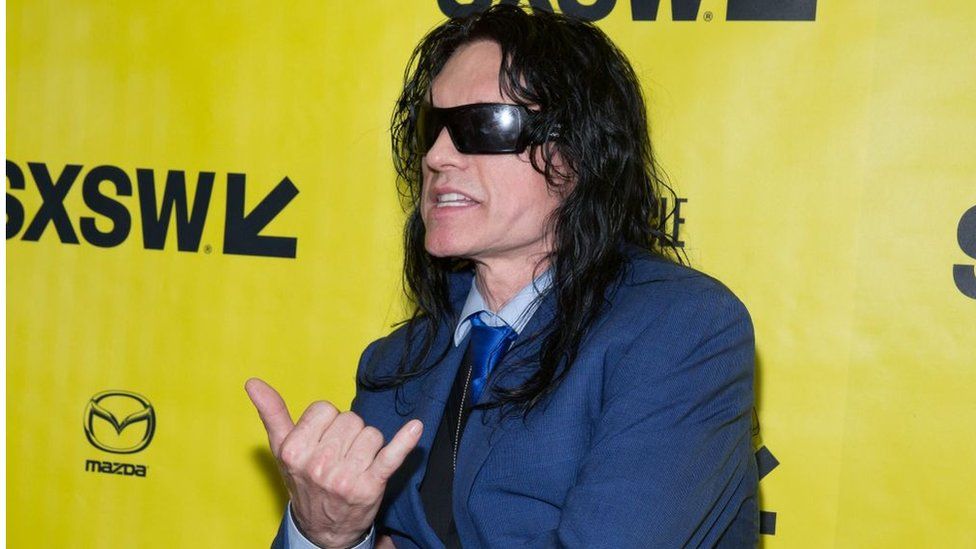 The director of 2003 cult movie The Room has lost a legal bid to block a documentary about his film after a judge said it was "abysmal".
Tommy Wiseau argued Room Full of Spoons "mocks, derides and disparages him" and his film and infringes copyright.
But Ontario Superior Court ruled the 2016 documentary cannot disparage a film whose word-of-mouth success depended on it being "so bad".
Justice Markus Koehnen lifted an injunction on Room Full of Spoons.
"The Room's fame rests on its apparently abysmal quality as a movie," Mr Koehnen wrote in his ruling on Wednesday.
"People flock to see The Room because it is so bad.
"People see the movie for the very purpose of mocking it; a phenomenon that has won the movie its cult status."
He cited a number of film reviews, including one from the BBC that said "it's not just bad-it's intoxicatingly awful… a car crash of incompetence and catastrophic misjudgement".
The judge also found the documentary did not infringe upon the copyright, as the film had been up in its entirety on YouTube for years.
Only seven minutes of scenes were used in Room Full of Spoons.
Justice Koehnen told the documentary's filmmakers to add credit to the footage to make it clear it does not belong to them.
The Room earned only $1,800 in its initial two week release in theatres, according to the Hollywood Reporter.
But over time it has become popular as a midnight movie at revue cinemas around the world.
Room Full of Spoons director Rick Harper, who is a fan of The Room, told the Hollywood Reporter Mr Wiseau initially co-operated with the documentary.
"He basically wanted me to make a two-hour promotional video for The Room, which it essentially is," he said.
"But I didn't want to just do that. So he immediately dropped out."
Room Full of Spoons is not the only film to look at the making of The Room.
James Franco's Disaster Artist premiered at the Toronto International Film Festival this September.
The movie is based on the same-titled memoir written by The Room star Greg Sestero.