Price soars after filmmaker's spoof used car ad goes viral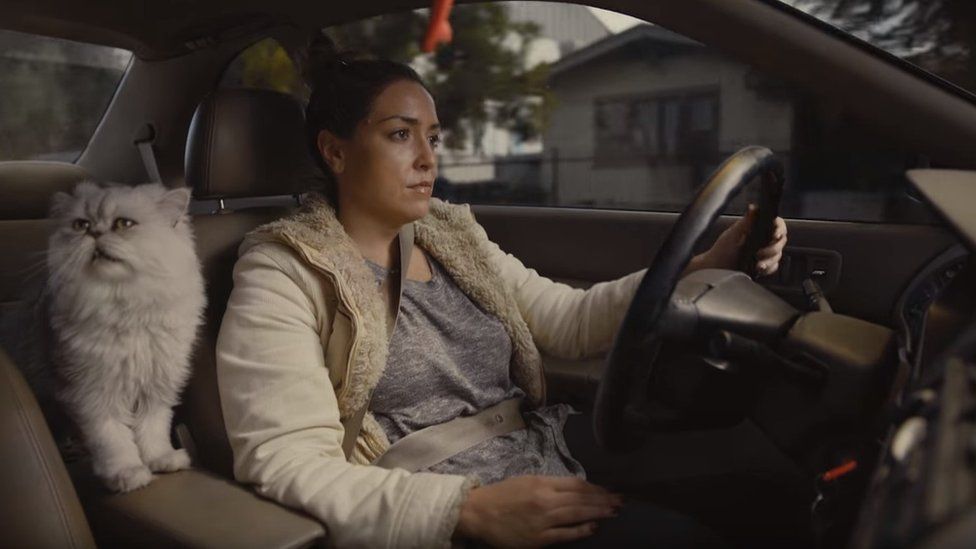 Squint and it could be a real car ad.
With sweeping aerial shots and professional-looking production, Max Lanman's advert for a Honda Accord wouldn't look out of place on TV.
But the Accord in question is a used 1996 model owned by Mr Lanman's girlfriend, with 141,095 miles on the clock and a $499 (£380) price tag.
When she wanted to sell, filmmaker Mr Lanman applied his talents to produce a spoof ad, and it may have paid off - bids on Ebay currently top $100,000.
Whether that transpires to be a real bid remains to be seen, but the ad has gone viral and the old car, nicknamed Greenie, looks set to go for far more than the price advertised in the short film.
The ad, with a cinematic voice-over which parodies the real deal, features an actress driving the car in LA.
There are close-ups of a vintage-looking tape-deck, as well as rubber duckies and a coffee pot strapped into the passenger seat.
"You, you're different," the narrator says, as the ad begins. "You do things your way. That's what makes you one of a kind."
The one-minute spot culminates with its own spoof tongue in cheek tagline: "Luxury is a state of mind".
"The inspiration to make the ad came while my girlfriend Carrie and I were driving up the coast on Highway 1, heading to Big Sur to go camping," Mr Lanman told the BBC.
"It dawned on me that it would be really funny to film a car commercial for a really crappy car against such a gorgeous backdrop."
It was an "absolutely insane" experience watching the spoof ad go viral, Mr Lanman said.
"It is surreal to think that something that I made with my friends, that two days ago sat on my computer, is now being watched around the world. Thank God for the internet."