Ex-Guantanamo prisoner sues Canada government for $40m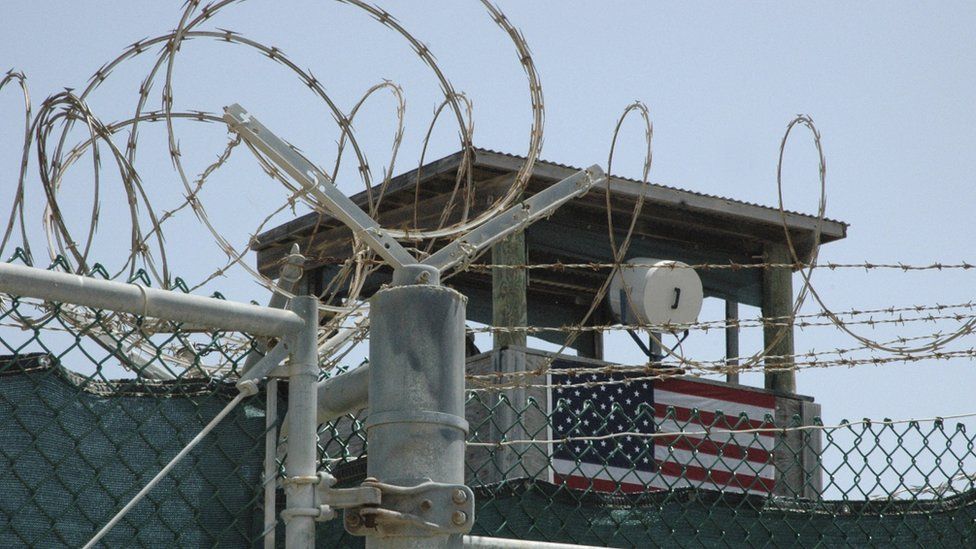 A former Guantanamo Bay detainee is suing Canada's government, accusing it of complicity in abuse he says he suffered in the US military prison.
Djamel Ameziane, an Algerian, was not charged with a crime, and he denies any links to terrorism.
The lawsuit, which seeks damages of C$50m ($40m, £30m), was filed in Ottawa, Ontario, on Monday.
Mr Ameziane was released in 2013 after serving 11 years; his allegations have not been proven in court.
In the last few months, Canada has made a number of settlements to former detainees in Guantanamo Bay and the Middle East who were imprisoned and tortured in part because of information Canadian security officials shared with foreign government in the wake of 9/11.
Former Guantanamo prisoner Omar Khadr received C$10.5m and an apology from Prime Minister Justin Trudeau this summer.
In 2010, Canada's Supreme Court concluded that Canada's conduct in connection with Khadr's detention violated his constitutional rights.
The court noted he was subjected to sleep deprivation to make him "less resistant to interrogation".
"For many years, I had the idea of suing the Canadian government but didn't know how and honestly didn't know it was possible until I read the news about the settlement of Omar Khadr, who was my fellow inmate in Guantanamo Bay," Mr Ameziane told the Canadian Press.
His lawyer, Nate Whitling, has also called for a judicial inquiry into Canada's alleged complicity in abuses at Guantanamo Bay.
Mr Ameziane lived in Canada for five years between 1995-2000 while he was applying for refugee status.
When his claim was denied, he moved to Afghanistan, according to his statement of claim.
After fighting broke out in Afghanistan, Mr Ameziane decided to move to Pakistan in October 2001.
There he was captured and turned over to American forces.
Mr Ameziane says information provided by Canadian intelligence landed him in Guantanamo, where he was interrogated by both Canadian and American forces.
There, he alleges American officials abused him, including waterboarding him, spraying him with pepper spray all over his body and slamming his head against the wall.