Canada pensioner's ad for live-in help goes viral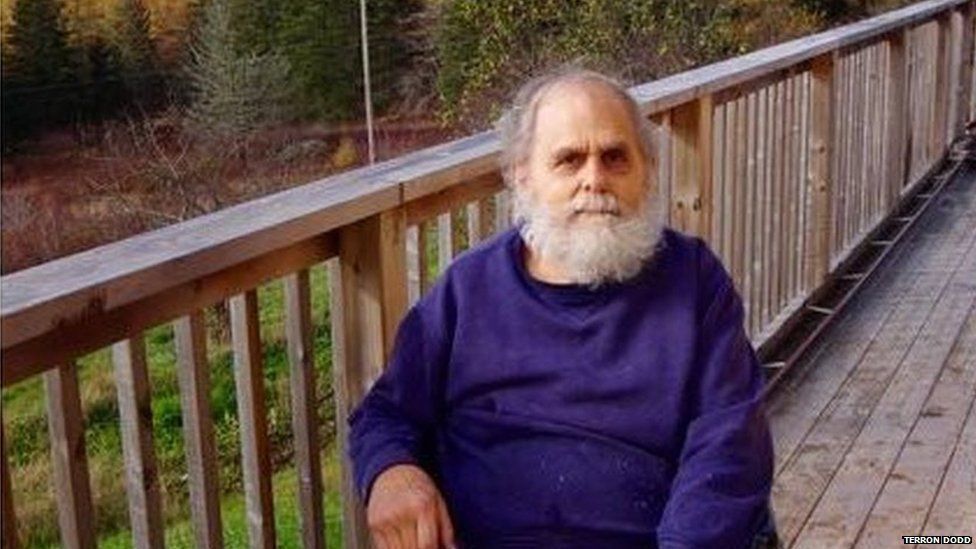 An online advertisement offering free rent and a salary to someone who would enjoy caring for a Canadian pensioner out in the country has gone viral.
Terron Dodd, 75, has multiple sclerosis, but loves his rustic solar cabin in Cape Breton, Nova Scotia.
He is searching for a like-minded individual who wants to care for him and his chickens in a "dream setting".
More than 45,000 people viewed the ad, and Mr Dodd says he's received hundreds of applications from as far as China.
"Not everybody is suitable to live in a place like this," he said. "But I believe I have a good chance."
Mr Dodd uses a wheelchair, and his poor health can cause him to faint.
His two daughters, who live and work about 115km (71 miles) away from his 100-acre (40-hectares) property in the village of Whycocomagh, urged him to hire a live-in-caregiver so that somebody would always be there to help him and posted the ad on his behalf.
While he has physical limitations, Mr Todd is a sharp conversationalist who would like to share his home with someone who enjoys the country life as much as he does. An avid woodworker, he regularly goes to local farmers markets to sell small household items that he makes himself in his shop.
"It is important for me to have friends and have contact with people, and I do not have that most of the time at home," he said.
The candidate would be expected to cook and clean, help in the garden and with the chickens, and do some odd jobs around the property. In exchange they would get a suite and bathroom in the house, and C$36,000 ($28,000, £21,000) a year.
Mr Dodd said he thinks the overwhelming response to his ad is an indication that there are plenty of people who would like to help out others in a situation like his.
"It seems like there ought to be some way that the people that are interested in going to such a place, and the people that need some help, could contact each other," he said.
"Whether it is farming or gardening or woodworking or blacksmithing, there is stuff that they could learn from these old people if they could get in contact with them."