Florida police fear serial killer claimed fourth victim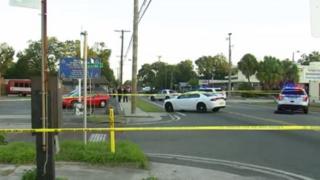 A Florida man who was shot dead while walking to church on Tuesday morning may be the latest victim of a serial killer, authorities say.
Ronald Felton, 60, was shot from behind only blocks away from a memorial honouring three people killed over a fortnight in Seminole Heights, Tampa.
Police say they are treating the murder as "related" to the others which terrorised the community in October.
Local residents have been asked to lock their doors and secure their firearms.
All four victims appear to have been randomly targeted by the gunman.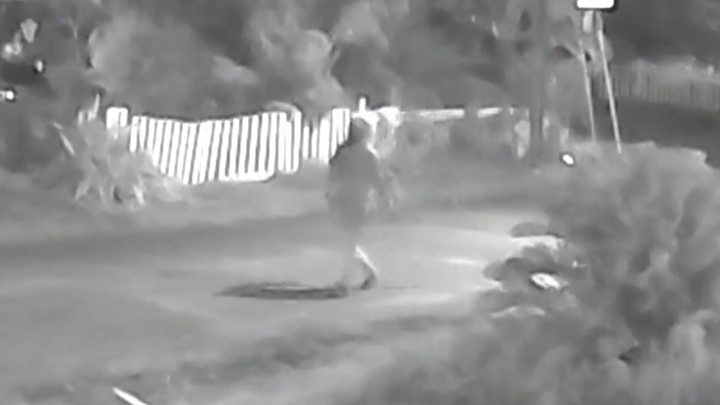 Police have described the suspect as a thin black male, dressed in all black and wearing a black baseball cap.
The shooting occurred just before 05:00 local time (10:00 GMT) as Mr Felton was walking to the New Seasons Apostolic Church to feed the homeless, his brother told NBC News.
He was said to attend the place of worship every Tuesday and Thursday morning when not working at his construction job.
The victim was on the phone with his another brother when he was killed, James Felton told the US network.
He said witnesses at the church had heard four shots.
Interim Tampa Police Chief Brian Dugan said the killer is believed to live in the area where Tuesday's murder took place.
Detectives are knocking on doors and deploying search dogs to locate the suspect.
"I know the big question is going to be is this related to the other Seminole Heights murders, and right now we are treating it as though it is related until we can treat it otherwise," he told reporters at the crime scene.
He added that the victim was shot from behind as he crossed the street to greet someone that he knew.
Chief Dugan also recommended residents stay home when possible and keep their doors locked.
"If you own a firearm, any type, we need you to go verify that it's where it's supposed to be, and if it's not, we need you to call us," he said.
Armed FBI Swat officers wearing camouflage have been seen going door to door, and checking backyards.
---
Other victims:
Benjamin Mitchell, 22, was alone at a bus stop after dark when he was shot dead on 9 October
Monica Caridad Hoffa, 32, was walking to meet a friend when she was fatally shot. She was found in a vacant lot on 13 October
Anthony Naiboa, a 20-year-old autistic man, was found gunned down on 19 October after getting on the wrong bus
---
Mayor Bob Buckhorn has instructed police to "bring me his head".
"I'm mad because those three families had a huge hole ripped in their hearts," Mayor Buckhorn told CNN last month, before a fourth person was killed.
"That scumbag who did that, we're coming for you.
"I told them [officers], 'bring me his head on a platter.'"