Jeff Sessions now recalls Russia links discussed at Trump campaign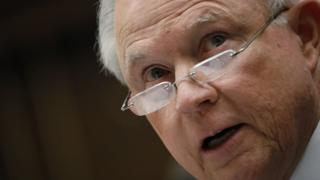 US Attorney General Jeff Sessions has said he now recalls a Trump campaign meeting in which high-level Russian connections were raised.
At the meeting, former adviser George Papadopoulos said he could use his Russian connections to set up a meeting between Mr Trump and Vladimir Putin.
Mr Sessions had previously said he did not know of any communication between the campaign and Russian officials.
But he insisted to a committee hearing on Tuesday that he had not lied.
Jeff Sessions, as the then senator for Alabama, was one of Mr Trump's earliest supporters in his bid for the White House and served on his election campaign team.
In October, Mr Papadopoulos pleaded guilty to lying to the FBI about his contacts with Russia, and the White House has downplayed his role in the campaign as "extremely limited".
Giving testimony to the US House Judiciary Committee, Mr Sessions said he only remembered the meeting involving Mr Papadopoulos after reading news reports about it.
He said he had "no clear recollection" of what was said.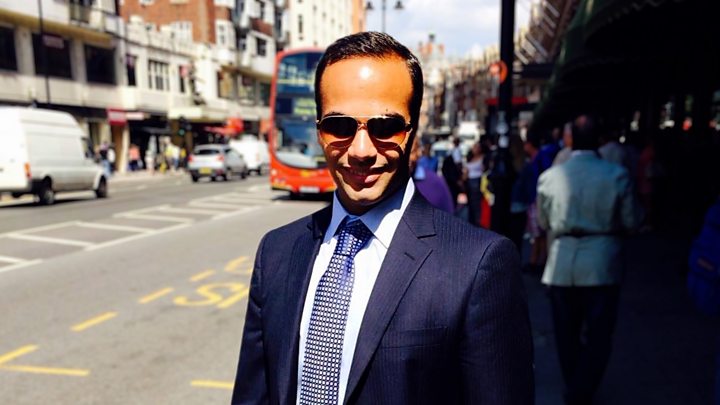 But he added: "I believe that I wanted to make clear to him that he was not authorised to represent the campaign with the Russian government, or any other foreign government for that matter."
He said he would have "gladly" reported the incident if he had remembered it, "because I pushed back against his suggestion, that I thought may have been improper".
During the lengthy session with the committee, Mr Sessions also said:
'Sleep in short supply'
Mr Sessions also defended his memory and fiercely denied any accusations that he had deliberately lied under oath in his previous testimony.
He said that while the Trump presidential campaign had been "brilliant" it was also "a form of chaos every day" in which "sleep was in short supply".
"I have been asked to remember details from a year ago - such as who I saw on what day, in what meeting, and who said what [and] when," he told the committee.
He said he could only answer questions to the best of his memory, "but I will not accept - and reject - accusations that I have ever lied".
Details of the meeting emerged in documents released by Special Counsel Robert Mueller's investigation into alleged Russian meddling in the 2016 presidential election.