Roy Moore accuser Beverly Nelson added note to evidence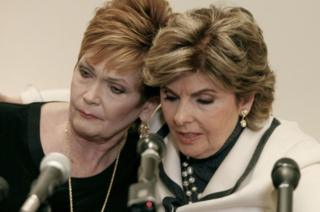 Alabama Senate candidate Roy Moore's supporters are crying foul after one of his sexual assault accusers said she added to a key piece of evidence.
Beverly Nelson said she noted the date and location beneath what she maintains is his handwriting on her yearbook.
Her lawyer said the "red herring" does not undermine her client's claim Mr Moore attacked her when she was 16.
The candidate's team says Ms Nelson's admission amounts to a "forgery" that debunks her whole allegation.
In a news conference last month, Ms Nelson did not mention any additions.
On Friday morning, Ms Nelson told ABC News she had included some notes beneath an inscription that she says was written by Mr Moore.
She had claimed in a press conference last month that Mr Moore, who was in his 30s at the time, had written the passage during his visit to a diner where she was working as a waitress.
About a week or two later, he allegedly offered to drive her home from work and instead drove to the diner car park, where Ms Nelson says he tried to "rape" her in his car. He denies it.
"To a sweeter more beautiful girl I could not say Merry Christmas. Christmas 1977. Love, Roy Moore, D.A. 12-22-77 Olde Hickory House," the yearbook inscription says.
Later on Friday, Ms Nelson and her lawyer said she had added "D.A. 12-22-77 Olde Hickory House".
DA stands for district attorney, but Mr Moore's aides point out that he was only assistant district attorney at the time.
Ms Nelson said she added the note beneath the signature because that is common practice for autograph collectors.
Her lawyer, Gloria Allred, confronted their critics at a Friday afternoon press conference in Atlanta, Georgia.
"That's what we call a red herring, and its a defamatory statement to accuse her of a crime," said Ms Allred.
Several Moore supporters have claimed that Ms Nelson may have committed fraud.
Ms Allred responded: "So I would say anyone who accuses her of a crime, or me, should proceed at their own risk and their own peril."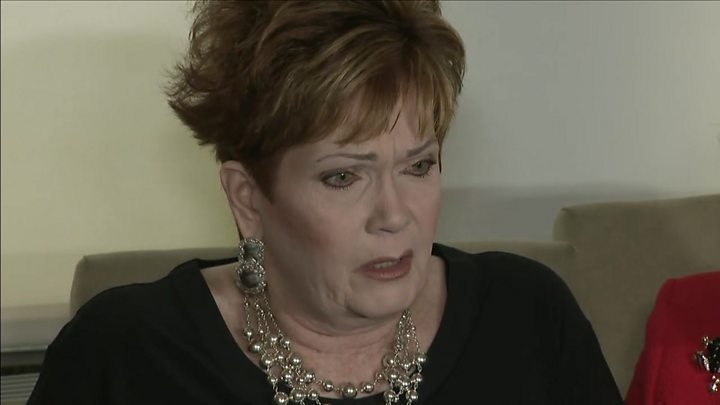 Ms Nelson's legal team say they hired a handwriting expert, who they claim has verified Mr Moore's signature in the book as genuine.
Things Republican Roy Moore believes
Seven women have come forward to accuse the former Alabama Supreme Court judge of sexual misconduct decades ago.
One woman claims he molested her when she was 14 years old and he was in his 30s, working as an Alabama prosecutor.
This week US President Donald Trump gave Mr Moore his formal endorsement.
Mr Trump tweeted on Friday: "VOTE ROY MOORE!"
The Republican president will hold a rally on Friday evening in Pensacola, Florida, on the Alabama border.
Mr Moore will face an election against Democrat Doug Jones on Tuesday next week.