Akayed Ullah: What we know about New York Port Authority attacker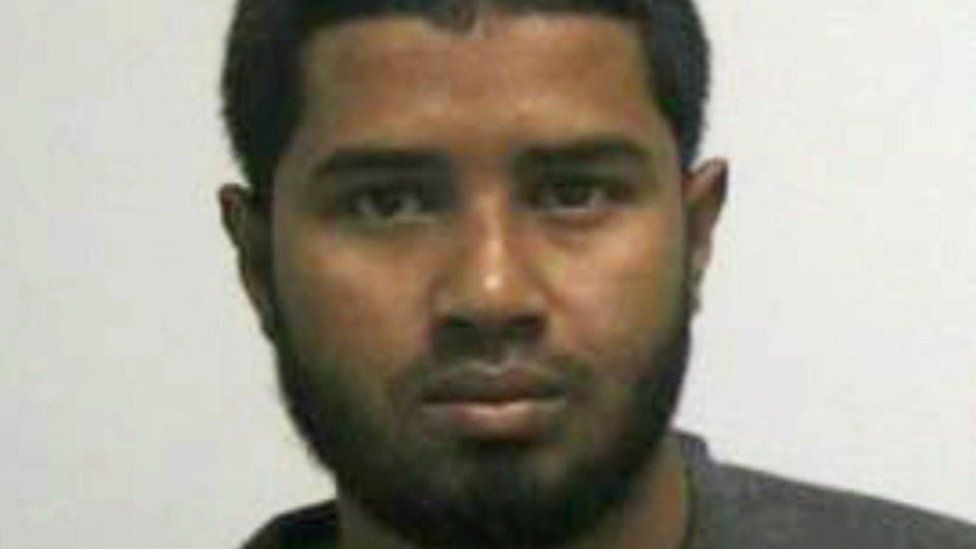 The man suspected of trying to bomb New York City's main bus terminal is 27-year-old Akayed Ullah, according to New York City Police Commissioner James O'Neill.
He was wearing an "improvised, low-tech, explosive device attached to his body", which he detonated intentionally, Mr O'Neill said.
The bomber suffered burns and other wounds and was taken to Bellevue Hospital in Manhattan.
Mr Trump has proposed eliminating so-called chain migration, which is when US immigrants legally bring family members into the country.
He said he had been motivated by US air strikes on IS targets in Syria and elsewhere, the New York Times reports.
He told police investigators he had been inspired by Christmas terror attacks in Europe and selected the Port Authority bus terminal after seeing a number of festive posters on the subway walls.
Mr Ullah was a permanent US resident, living in Brooklyn, New York City.
Police in Bangladesh say he last visited that country on 8 September.
He lived in the same apartment building as his brother whom he recently worked with at an electrical company close to Port Authority, police said.
However, he did not drive a New York yellow taxi or work for Uber.
The Inspector General of Police in Bangladesh, AKM Shahidul Haque, said Mr Ullah had had no criminal record in the country.
Bangladesh police are continuing to investigate Mr Ullah's background, police said.
Mr Ullah has, up to now, also held a clean record in the US, with just traffic violations cited by the police.