Trudeau aide accused of inappropriate behaviour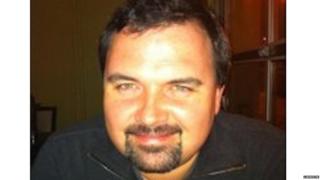 A top aide in Prime Minister Justin Trudeau's office is on leave pending a third-party investigation into misconduct in the workplace.
Quebec television network TVA Nouvelle was the first to report that multiple women had accused Claude-Éric Gagné of inappropriate behaviour.
Mr Gagné, deputy director of operations, denies wrongdoing and says he is co-operating with the inquiry.
Mr Trudeau is known for having a zero-tolerance policy on sexual harassment.
"We were made aware of allegations involving a member of the prime minister's office. Any allegation brought forward to this office is taken extremely seriously," Trudeau's director of communications, Kate Purchase, told the BBC.
"Given the investigation is ongoing, it would not be appropriate to comment further in order to protect the integrity of the process and ensure fairness for the parties."
In 2015, Mr Trudeau expelled two MPs from the Liberal Party caucus after an independent report concluded they had sexually harassed females members of an opposing party.
Mr Gagne told Radio-Canada that he has already told the independent investigator "my version of the facts in light of these allegations which I dispute".
He had been hailed by Quebec media in the past for being the French-speaking Quebecer who had the ear of the prime minister, and for helping the Liberal Party win the province during the 2015 election.
More like this: