California mudslide victims include 3-year-old girl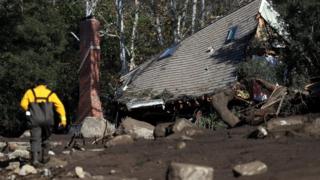 California officials have identified 17 victims, the youngest of which was 3 years old, as rescue teams continue to search muddy debris for survivors.
The toddler was one of four children killed in the flash floods and mudslides that destroyed Santa Barbara County on Tuesday.
Five people were still missing, down from a previous estimate of 43 on Thursday, officials said.
The community of Montecito, about 10,000 people, was ordered to evacuate.
"At this moment, we are still looking for live victims," Santa Barbara fire Captain Gary Pitney said.
"The likelihood is increasing that we'll be finding bodies, not survivors. You have to start accepting the reality of that," he added.
All of those killed, including an 89-year-old man who celebrated his birthday the day before, died of "multiple traumatic injuries due to flash flood with mudslides", according to the Santa Barbara County Coroner's Office.
Sheriff Bill Brown cautioned that the number of those missing could continue to fluctuate as some people may have been unreachable.
Bulldozers and military vehicles have been deployed to clear the upscale Southern California neighbourhood of Montecito of mud and wreckage while dogs look for trapped victims.
Officials said 64 homes have been destroyed while 446 other residences were damaged.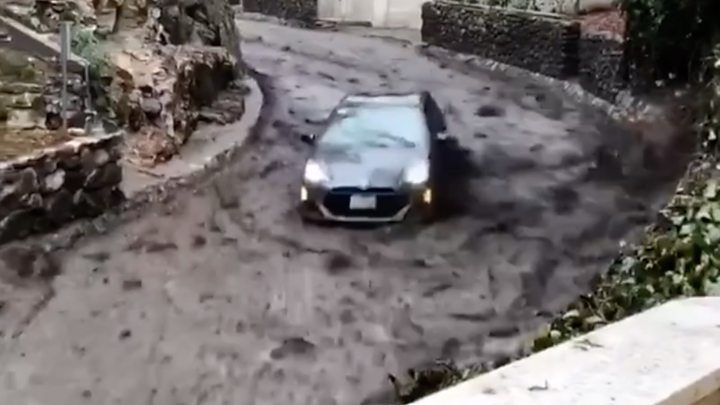 The Santa Barbara County Coroner's Office released a list on Thursday identifying all of the victims who have been recovered so far.
---
The victims include:
Jonathan Benitez, 10
Kailly Benitez, 3
Peerawat Sutthithepn, 6
Martin Cabrera-Munoz, 48
David Cantin, 49
Sawyer Corey, 12
Peter Fleurat, 73
Josephine Gower, 69
John McManigal, 61
Alice Mitchell, 78
James Mitchell, 89
Mark Montgomery, 54
Caroline Montgomery, 22
Marilyn Ramos, 27
Rebecca Riskin, 61
Roy Rohter, 84
Richard Taylor, 67
---
The first rain in months caused mudslides when it hit ground that had been scorched by December's widespread wildfires.
After a wildfire, burned vegetation and charred soil create a water repellent layer which blocks water absorption. Together with the loss of vegetation, this leads to an increased risk of mudslides and floods.
Rescuers comb California mudslide wreckage
Among the victims are four children, ages 3, 6, 10, and 12.
Also killed was Rebecca Riskin, a local real estate agent and former professional ballerina.
The luxury real estate agency where she had worked called her loss "incredibly devastating".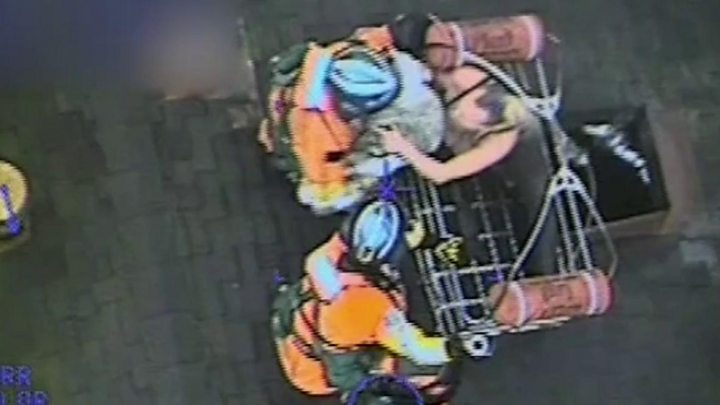 A mudslide swept Roy Rohter, the founder of St Augustine Academy in Ventura, California, and his wife, Theresa Rohter, out of their home.
The academy posted a tribute to him on their Facebook page.
---
More on California mudslides
Interactive
Use the slider to compare before and after images
AFTER: East Valley Lane, Montecito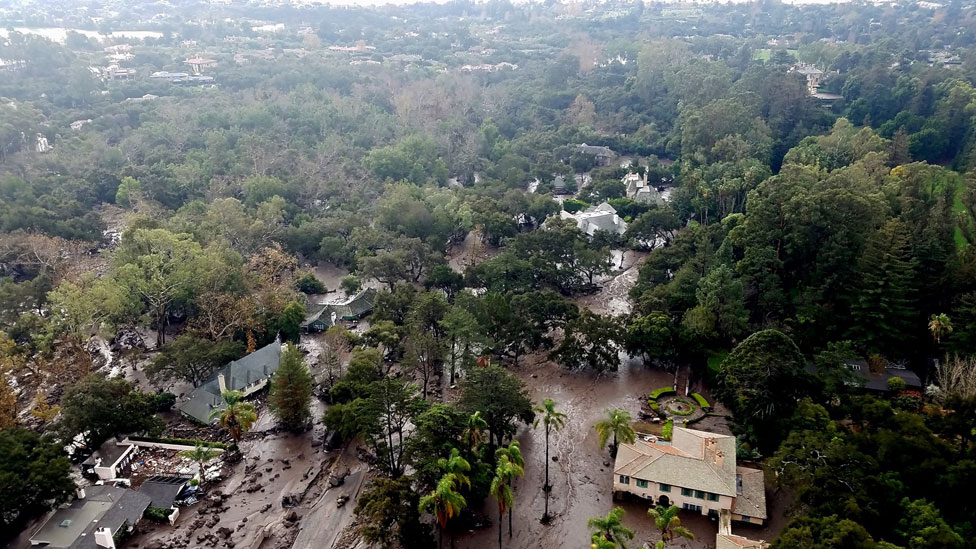 BEFORE: East Valley Lane, Montecito