California mudslide: 'Window closing' to find more survivors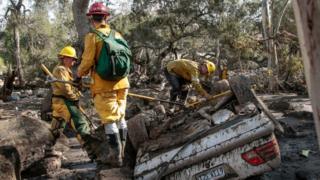 At least 18 people have been confirmed dead in mudslides in California, as officials admit the window is closing for other survivors to be found alive.
Authorities believe five people are still missing, aged between two and 30.
Four children are among the dead, including a three-year-old girl who died alongside her mother.
Mandatory evacuations have been extended as more than 1,200 emergency workers continue to search mud as deep as 15ft (4.6m) in places.
Drones, military vehicles and search dogs have been brought in to help with rescue and clean-up efforts.
"We've got a window that's closing, but we're still very optimistic. There's been plenty of cases where they've found people a week after," Santa Barbara County Fire Department spokesman Mike Eliason said.
Uncertainty remains around the exact number of people still missing, as authorities warned the figure may continue to fluctuate. On Thursday they believed dozens were unaccounted for, but the number was revised down.
A mandatory evacuation order has been extended, as Santa Barbara's County Sherriff said residents staying behind were hindering recovery efforts.
Gas and electricity supplies are expected to be cut off in the area on Saturday.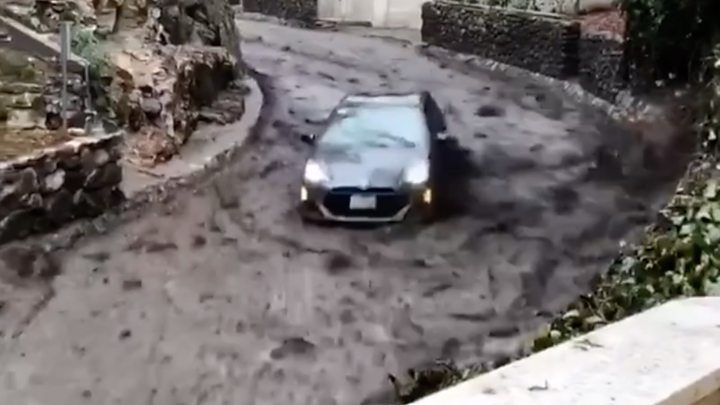 The flash flooding happened on Tuesday after the first rain in months hit ground that had been scorched in December's widespread wildfires.
After a wildfire, burned vegetation and charred soil create a water repellent layer which blocks water absorption. Together with the loss of vegetation, this leads to an increased risk of mudslides and floods.
Interactive
Use the slider to compare before and after images
AFTER: East Valley Lane, Montecito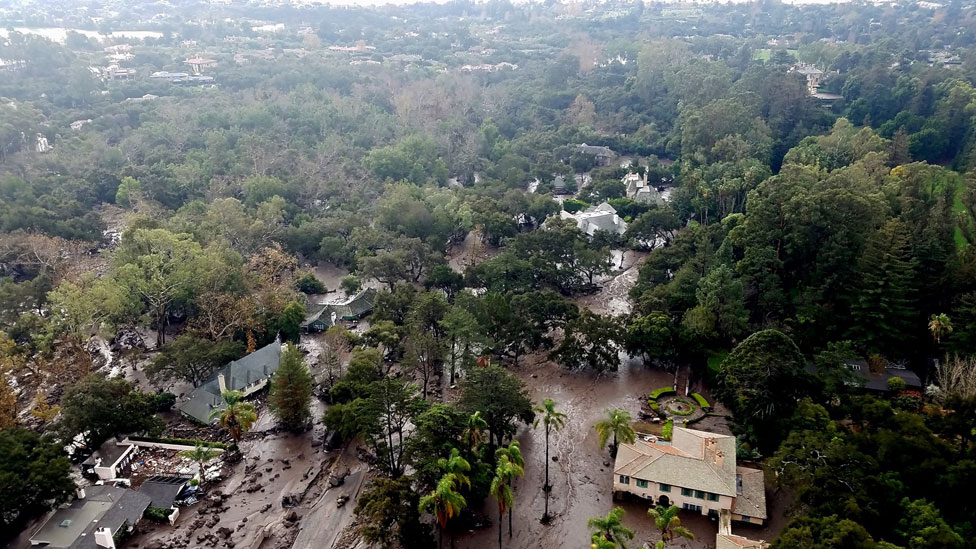 BEFORE: East Valley Lane, Montecito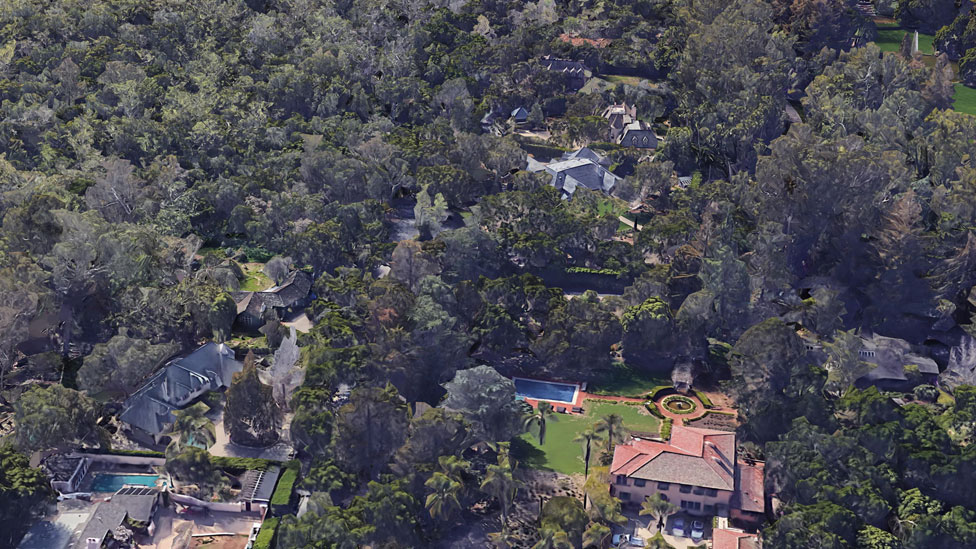 All of those killed died of "multiple traumatic injuries due to flash flood with mudslides," according to the Santa Barbara County Coroner's Office.
The youngest victim, Kailley Benitez, three, died alongside her mother and 10-year-old cousin.
Peerawat Sutthithepn, six, died alongside his step-grandfather, Richard Taylor. The child's father and 2-year-old sister are reported to be among the missing, according to local reports.
---
The victims:
Jonathan Benitez, 10
Kailly Benitez, 3
Joseph Bleckel, 87
Peerawat Sutthithepn, 6
Martin Cabrera-Munoz, 48
David Cantin, 49
Sawyer Corey, 12
Peter Fleurat, 73
Josephine Gower, 69
John McManigal, 61
Alice Mitchell, 78
James Mitchell, 89
Mark Montgomery, 54
Caroline Montgomery, 22
Marilyn Ramos, 27
Rebecca Riskin, 61
Roy Rohter, 84
Richard Taylor, 67
---
The oldest victim was James Mitchell, who was swept away alongside his wife of over 50 years, just one day after they celebrated his 89th birthday, according to the Associated Press.
Also killed was Rebecca Riskin, a local real estate agent and former professional ballerina.
The luxury real estate agency where she had worked called her loss "incredibly devastating".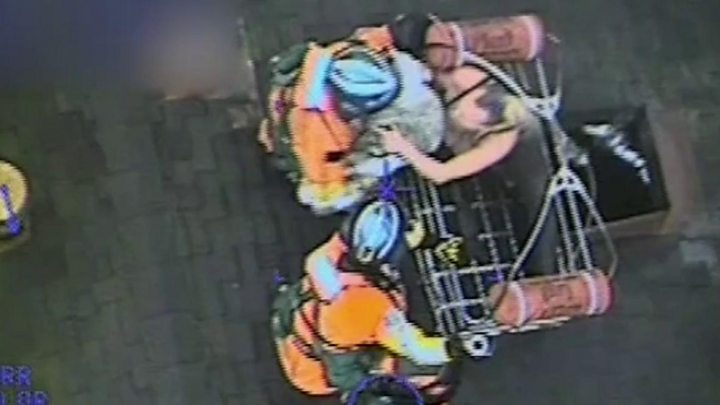 A mudslide swept Roy Rohter, the founder of St Augustine Academy in Ventura, California, and his wife, Theresa Rohter, out of their home.
The academy posted a tribute to him on their Facebook page.
---