California mudslide toll rises to 20, as search continues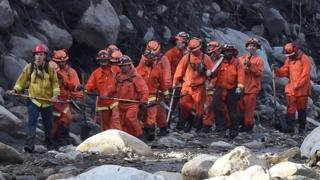 Officials have identified 20 victims following flash floods and mudslides that hit Santa Barbara County in California on Tuesday.
The body of 30-year-old Pinit Sutthithepa was found on Saturday afternoon, local officials said.
Mr Sutthithepa's six-year-old son and 79-year-old father-in-law, Richard Loring Taylor, were found deceased on Tuesday.
His two-year-old daughter, Lydia, is still missing.
The body of 25-year-old Morgan Corey was found on Saturday morning.
An 89-year-old man who had celebrated his birthday the day before is also amongst the dead.
Rescue teams continue to search muddy debris for survivors.
All of those killed died of "multiple traumatic injuries due to flash flood with mudslides", according to the Santa Barbara County Coroner's Office.
It has released a list of the victims who have been identified and recovered so far.
---
The victims include:
Jonathan Benitez - 10 years old
Kailly Benitez - 3 years old
Joseph Francis Bleckel - 87 years old
Martin Cabrera-Munoz - 48 years old
David Cantin - 49 years old
Morgan Corey - 25 years old
Sawyer Corey - 12 years old
Peter Fleurat - 73 years old
Josephine Gower - 69 years old
John McManigal - 61 years old
Alice Mitchell - 78 years old
James Mitchell - 89 years old
Caroline Montgomery - 22 years old
Mark Montgomery - 54 years old
Marilyn Ramos - 27 years old
Rebecca Riskin - 61 years old
Roy Rohter - 84 years old
Pinit Sutthithepa - 30 years old
Peerawat Sutthithepa - 6 years old
Richard Loring Taylor - 79 years old
---
The youngest of the victims who have been located was three-year-old Kailly Benitez, who was one of four children killed as a result of the mudslides.
Four people are still missing, local officials said.
Those still missing are:
John "Jack" Cantin, 17
Faviola Benitez Calderon, 28
Lydia Sutthithepa, 2
John "Jack" Keating, 53
The first rain in months caused mudslides when it hit ground that had been scorched by widespread wildfires in December.
After a wildfire, burned vegetation and charred soil create a water repellent layer which blocks water absorption.
Together with the loss of vegetation, this leads to an increased risk of mudslides and floods.
---
Five hundred extra emergency rescuers arrived over the weekend, joining more than 2,100 personnel from local and national agencies, including the US Coast Guard, the US Navy and the American Red Cross.
A spokesperson for the response team said the relief effort of 3,000 personnel was still in "rescue mode".
"We still hope to find someone alive, although the chances of that are becoming slim," Justin Cooper told Reuters news agency.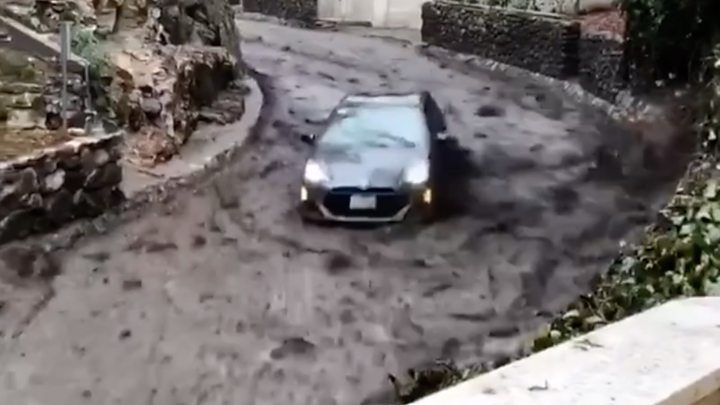 Rescuers comb California mudslide wreckage
More on California mudslides
Interactive
Use the slider to compare before and after images
AFTER: East Valley Lane, Montecito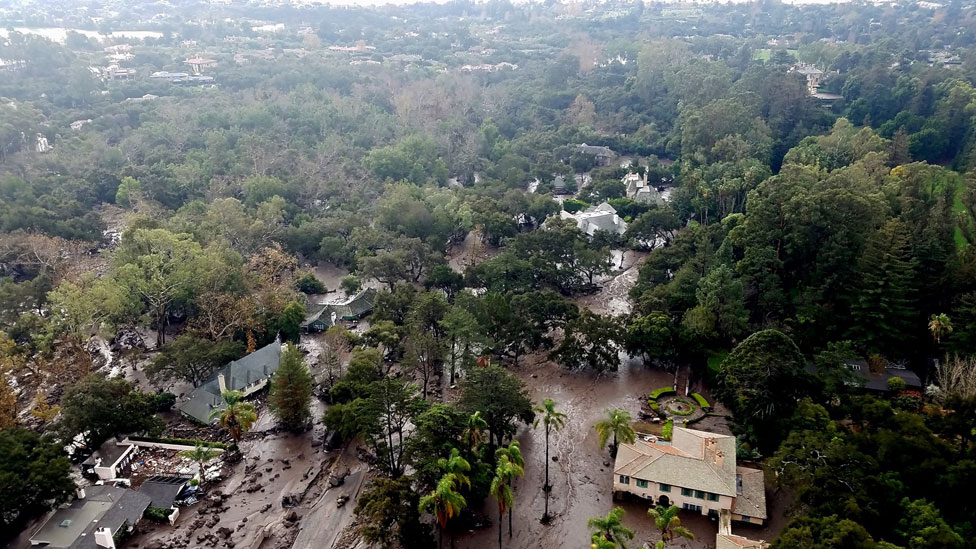 BEFORE: East Valley Lane, Montecito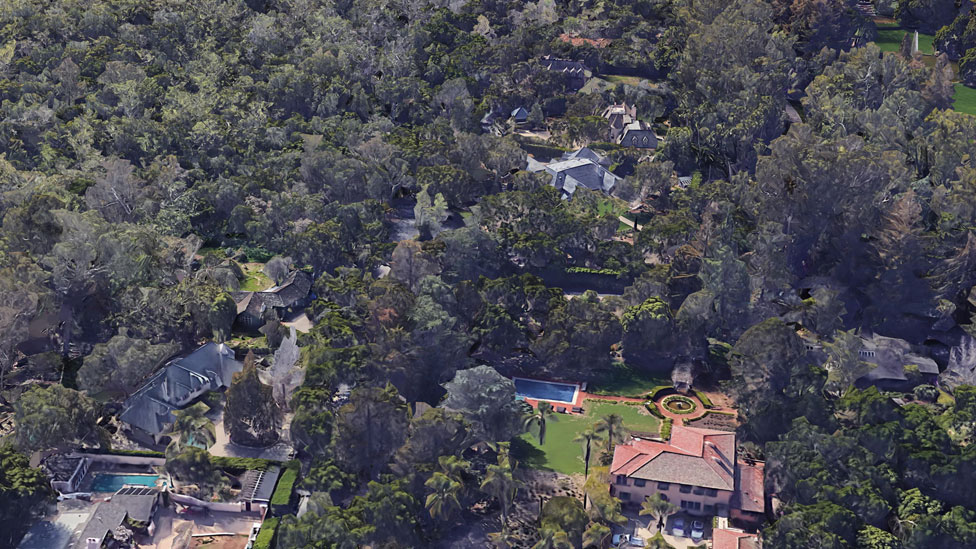 Residents in the city of Montecito, home about 10,000 people, have been ordered to evacuate their homes.
It is likely that they will be away from their homes for several weeks as the rescue and recovery efforts take place.