Michigan man arrested for CNN 'fake news' death threat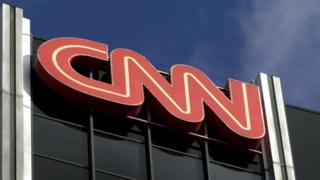 A man has been arrested for allegedly threatening to commit mass murder at the CNN headquarters in Atlanta, US media report.
The FBI launched an investigation after the Michigan man reportedly made 22 calls to CNN a week ago, according to federal court documents.
"I'm coming to gun you all down," the man, who was identified as 19-year-old Brandon Griesemer, purportedly said.
Mr Griesemer reportedly made claims of "fake news" to the CNN operator.
"I'm smarter than you. More powerful than you. I have more guns than you. More manpower. Your cast is about to get gunned down in a matter of hours," the man is purported to say, according to court documents.
He threatened to come to Atlanta, Georgia, where CNN is based and "gun every single last one of you".
CNN responded with a statement on Twitter that said it "takes any threats to CNN employees or workplaces, around the world, extremely seriously".
The statement ensured that the company had been in touch with federal law enforcement throughout the process and "have taken all necessary measures to ensure the safety of our people".
The FBI said it was able to trace Mr Griesemer's number and arrested him over the threats.
The same number was linked to threatening phone calls to an Islamic centre in Ann Arbor, Michigan, according to media reports of the arrest affidavit.
CNN has been continually criticised by President Donald Trump for being "fake news". He has railed against the news organisation for its coverage of his administration.
In July Mr Trump retweeted a cartoon video of himself punching the network in the face.