'Cartoonish' police sketch snares suspect in Pennsylvania theft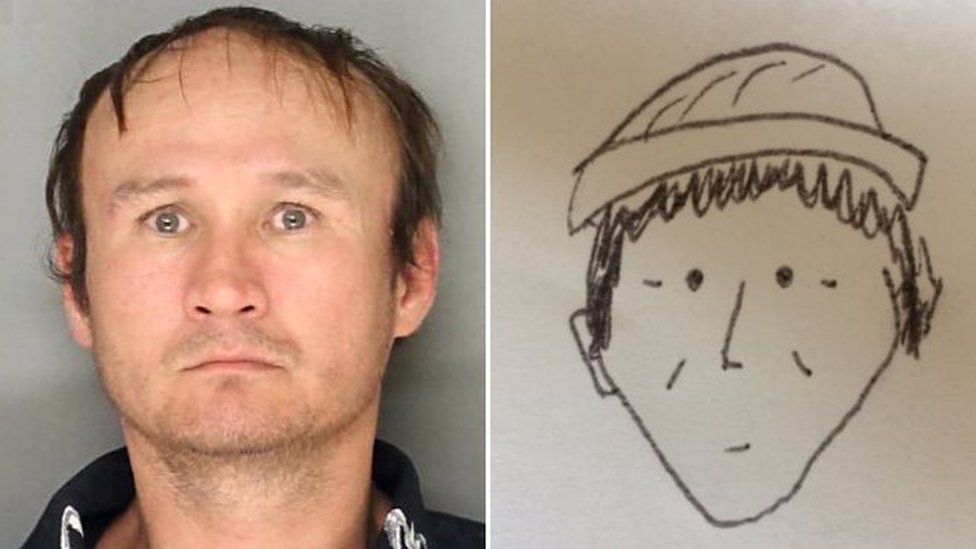 Police in the US state of Pennsylvania say they have identified the suspect in a theft case based on a "cartoonish" sketch that was drawn by the victim.
Lancaster police say Hung Phoc Nguyen, 44, was recognisable to officers based on the black-and-white sketch, and the "modus operandi for the theft suspect".
After police located a booking photo of the suspect, they showed it to the witness who positively identified him.
Police are now searching for Mr Nguyen and are asking the public for help.
He is accused of impersonating an employee at a market, and taking cash from the stand when a staff member walked away.
After the theft on 30 January, the employee described the man to police as being a male between the ages of 30 - 40, with a "petite build" and "possibly Asian or South American".
In a news release, police elaborated that he was described to them as having "straight, black hair that covered his ears" and "wide-set cheekbones and a pointed chin".
"While the sketch provided by the witness may have appeared amateurish and cartoonish, it, along with the distinctive physical descriptors, jogged the memory of at least one investigator to provide a potential suspect name," Lancaster Police wrote in their report.