Seven things Trump's $500bn spending splurge tells us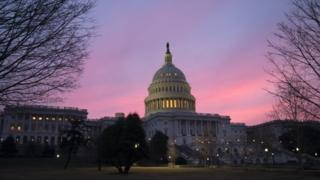 The "deconstruction of the administrative state", promised last winter by former senior White House adviser Steve Bannon, will have to wait.
Maybe the next conservative president who sweeps to power on a reform platform with Republican majorities in both chambers of Congress can get around to swinging that wrecking ball.
After months of shutdown showdowns, the stage has been set for a more orderly federal budgeting process, with the spigots of government spending thrown fully open for the first time in seven years.
All it took was for the Republicans to back away from their Obama-era insistence that massive deficit spending was, in fact, a bad thing and should be curtailed.
It's a new day in Washington - one that looks a lot like the old days of big spending and big debt.
The Trump administration's much-debated slash-and-burn budget from last year has been consigned to history's dustbin, and next year's presidential plan is reportedly facing a major rewrite, given that Congress is already blazing its own trail.
Here's a look at where that road will lead.
Shutdown averted - for now
Technically, the government did shut down once again, albeit only for a few late-night hours. That was due mostly to the efforts of Senator Rand Paul, who took advantage of the last-minute nature of this deal to slow-walk the Senate approval process past a midnight deadline. The Kentucky senator doesn't have a lot of friends in Congress and, after a sleepless night in the Capitol, he probably has fewer now.
The most immediate effect of this budget deal is that the government is once again fully funded on a temporary basis. The new magic deadline is 23 March, by which time Congress must approve more spending or it all grinds to a halt again.
Money for everyone
Thanks to the bipartisan agreement reached this week, crafting a spending agreement in March should be an easier task.
The overall budget caps - set after fierce negotiations back in 2011 when Republicans were railing against runaway government deficits - have been raised.
Congress has agreed to a general spending outline for the next two years, and now what's left is filling in the gaps.
The military will get a total of $165bn (£119bn) in new funding - for weapons-development programmes, training, facilities and the like - bringing the total for 2018 to more than $700bn.
Discretionary domestic spending will go up $131bn, to almost $600bn in total. (The rest of the US budget is comprised of mandatory social safety net programmes and servicing the US government debt.)
Speaking of that debt, it already totals more than $20tn and is set to expand like the waistline of a middle-aged man who, after contemplating whether to exercise and go on a diet, opts to stay on the couch and eat.
Debt ceiling raised
Combined with last year's massive tax cut, the spending package approved by Congress in the wee hours of Friday morning will push annual budget deficits over the $1tn mark. To pay for that, the federal government must issue more debt (in the form of Treasury bonds), a process that requires congressional approval.
In recent years, this vote has been fraught with peril, as hardline budget hawks threatened to vote down what used to be a routine procedure and send the US into default.
As part of this deal, such an apocalyptic scenario has been avoided for two years, after Congress raised the debt limit until March 2019.
Healthcare gets a boost
US health programmes were one of the big winners from the budget accord. While Republicans in Congress tried to take a hatchet to Obama-era health insurance regulations last year, 2018 will bring a flood of new funding.
There's $2bn for additional medical research, $6bn in funds to address the opioid addiction crisis and roughly $7bn for community health centres - which serve as a key access point for millions of Americans seeking low-cost medical treatment made possible by Obamacare coverage expansion.
Chip, a popular state-run health insurance programme for children in low-income families that nearly ran out of money last month, also received enough federal funding to operate for the next 10 years.
Disaster relief
Congress allocated $90bn for areas hit hard by natural disasters last year, including Puerto Rico - where a quarter of the island is still without reliable electricity.
That amount comes with an asterisk, however. If the past is any guide, it will take years for much of the "emergency" appropriations to be spent. And Puerto Rico's governor has estimated that a full relief effort would require $90bn for his island alone.
More tax cuts
A budget deal without tax cuts is a budget deal that's not going to pass a Republican-held Congress. Legislators retroactively restored a handful of breaks that expired in 2018, including deductions for energy-efficiency investments, home mortgage insurance and higher-education expenses.
There are also plenty of targeted provisions buried in the bill. Racehorse owners, motorsport speedway operators, theatrical productions and rum importers all get a late Christmas present.
Each provision has a story to tell - about special interests, the power of lobbying and financial benefits reaped in the dead of night.
The immigration elephant in the room
After Congress passed this massive spending agreement, Donald Trump tweeted out his approval.
"Costs on non-military lines will never come down if we do not elect more Republicans in the 2018 Election, and beyond," he wrote. "This Bill is a BIG VICTORY for our Military, but much waste in order to get Dem votes. Fortunately, Daca not included in this Bill, negotiations to start now!"
Technically, negotiations over immigration reform - including Daca protections for undocumented migrants who entered the US as children - have been going on since the president ended Obama-era normalised status for these individuals last October.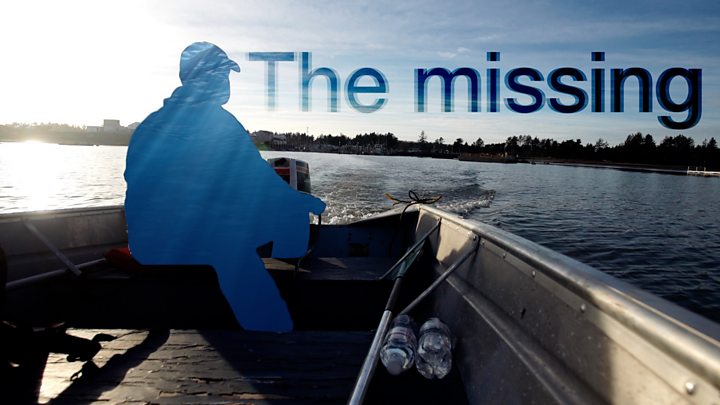 Attempting to link immigration legislation to a budget deal was the reason for January's government shutdown, as Democrats in the Senate attempted to use legislative procedure to force action.
That didn't work then, and while party leaders made motions to object again this month, there wasn't the appetite for another extended shutdown this time around.
Instead, the Democrats and Republicans reached agreement where they could - on increasing government spending for all their priorities and leaving immigration for another day.
That day arrives next week, as Senate Majority Leader Mitch McConnell has promised to allow a free-form immigration debate where any and every proposal will get a vote.
The House of Representatives will be a different matter. Speaker Paul Ryan - who has tight control over legislative procedure - says he will only allow a vote on proposals that have Mr Trump's support.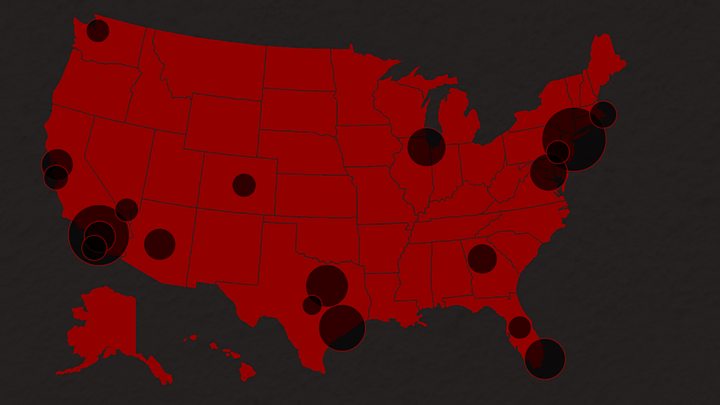 For the moment, that means any Daca protections will have to be packaged with the kinds of reductions in legal immigration that Democrats resolutely oppose.
How this all shakes out is an open question. Some conservatives oppose anything that seems like "amnesty" for illegal immigrants. Democrats, and a large majority of the US public, balk at the prospect that migrants who have lived in the US most of their lives and only recently emerged from the legal shadows might face deportation in the comings months.
It has the makings of a political powder keg - albeit one that, after this week, won't bring the federal budgetary process crashing down with it.