Grand Canyon helicopter crash kills three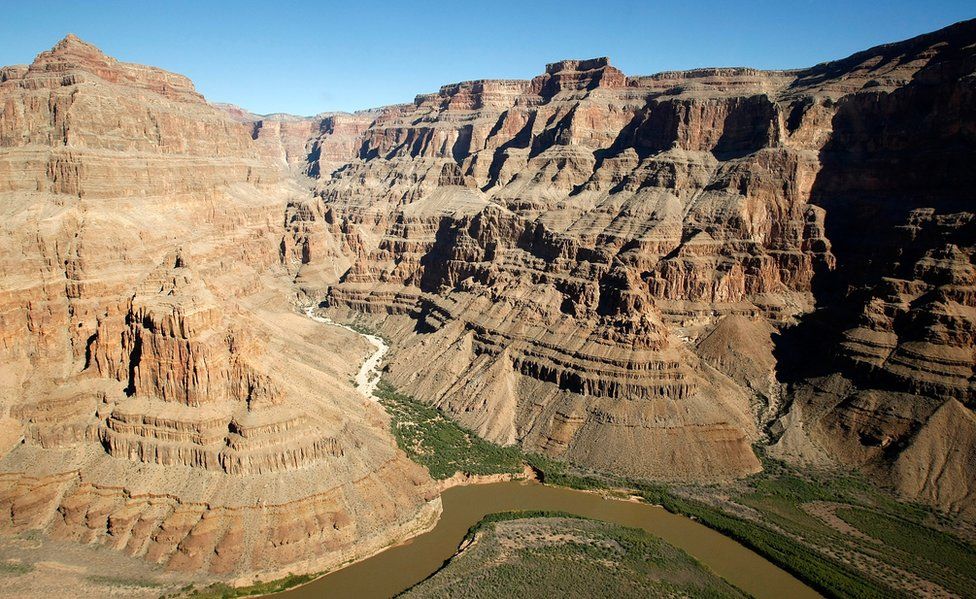 A tourist helicopter has crashed in the Grand Canyon in the US state of Arizona, killing three people and injuring four.
The aircraft suffered "substantial damage", a spokesman for the Federal Aviation Administration said.
It was in the Grand Canyon West area when it came down at around 17:20 local time (00:20 GMT) on Saturday.
The helicopter was operated by tour company Papillon Airways. It is not clear what caused the crash.
On its website, Papillon calls itself "the world's largest aerial sightseeing company" and says it flies more than 600,000 people a year.
Police Chief Francis Bradley, of the surrounding Hualapai Indian reservation, earlier told US media that the local terrain had hampered rescue efforts overnight.
"It is too windy and it's dark and the area is very rugged."
Images have emerged showing flames and thick smoke rising from the boulder-strewn crash site.
Local media said the helicopter was an Airbus Eurocopter EC130 carrying six passengers and the pilot.
The Grand Canyon, which is more than 1.6km (one mile) deep, is one of the most visited tourist attractions in the US.