Syed Jamal deportation: Kansas rallies behind detained teacher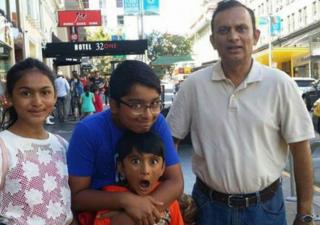 A chemistry professor who has been in the US for more than 30 years is facing deportation for visa infringements, sparking a desperate battle waged by his family and his community in Kansas.
Almost every Sunday afternoon, 14-year-old Taseen Jamal and his two younger siblings would go to the local sports centre with their father, Syed Ahmed Jamal, to play basketball or soccer.
This Sunday, the three children spent their afternoon holding placards and marching in a rally to seek his release from a west Texas detention centre, where he is locked-up facing imminent deportation.
Mr Jamal, a 55-year-old Bangladeshi-born chemistry professor, was arrested on his front lawn nearly two weeks ago by immigration officials as he stepped out to drop his daughter to school in Lawrence, Kansas.
His wife and other two children rushed out but even before they could say goodbye, he was led away in handcuffs.
An immigration court has temporarily halted his deportation in response to a motion to rescind and reopen the case but, according to his attorney, the Department of Homeland Security (DHS) has already filed its opposition to it and Mr Jamal's future now hangs on the judge's ruling that is expected any day.
"If it goes against him, Mr Jamal can be deported even before his family gets to know of it," says his lawyer, Rekha Sharma-Crawford.
He has been moved from a detention centre in Missouri to a facility near El Paso, Texas, close to the border.
The attorney fears this has been done deliberately so that he can be moved out of the country within minutes, thereby depriving him of the chance to appeal any further.
"They have done it before and the families got to know of it only after they got a call from the home country," says Ms Sharma-Crawford.
Now every night, the Jamal family goes to bed dreading this nightmarish scenario.
"I wonder whether he will be in the country when I wake up next morning," says Taseen Jamal.
Syed Ahmed Jamal came to the United States in 1987 to attend Kansas University on a student visa and went on to obtain graduate degrees in molecular biosciences and pharmaceutical engineering.
Later, he worked on a H1B visa for highly skilled workers at the Children's Mercy Hospital but transitioned again to a student visa to pursue a doctoral programme.
According to documents filed by the US Immigration and Customs Enforcement (ICE), Mr Jamal overstayed his visa and was asked to leave voluntarily in 2011.
His failure to depart triggered an automatic deportation order.
Since 2012, the DHS had allowed Jamal to remain in the US on orders of supervision, meaning he had to report on a regular basis to ICE offices, where he was issued temporary work authorisation cards.
At the time of his arrest, he was on a temporary work permit, teaching chemistry as an adjunct professor at Park University in Kansas City and also conducting research at a few local hospitals.
His attorney says there are two legal issues which provide the court a way forward.
"The judge can agree that the underlying procedural defects undercut the validity of the order and he can also ensure that the protections given to those with a fear of return are honoured," says Ms Sharma-Crawford.
"Under either scenario, the rule of law prevails," she adds.
Mr Jamal belongs to the minority Bihari community in Bangladesh and his family fears that he could be targeted by extremists if he returns home.
President Donald Trump has advocated a sweeping overhaul of the immigration system emphasising a priority on removing immigrants who commit crimes in the US. But in the recent months, many undocumented immigrants without any criminal record have also been picked for deportation.
Mr Jamal has no criminal record beyond traffic violations, according to his lawyer.
"This is another American story turned into a nightmare by the current divisive climate regarding immigration. It sends a false message that immigrants are criminals and detrimental to America," says Ms Sharma-Crawford.
Responding to a question on the reason for his arrest, an ICE official told BBC News that they continue to focus on individuals who pose a threat to national security, public safety and border security but "ICE does not exempt classes or categories of removable aliens from potential enforcement".
All three of Mr Jamal's children - seven, 12 and 14 - are US citizens and his wife has a medical condition that limits her mobility, making him the sole provider for the family.
His deep ties to the local community has triggered a groundswell of support for him. A campaign to stop his deportation has now generated more than 90,000 signatures on petition website Change.org.
A community member, Mary Lingwall, left a comment on the petition site saying: "I am shocked and saddened."
"Syed helped my elderly mother for many years. Syed is a great man, a very devoted family man and a valuable part of our community.
"I wish I knew what other things we can do to help.
"We have to pull together here. This cannot happen."
Missouri Congressman Emanuel Cleaver II has written a letter to President Trump requesting him to release Mr Jamal from custody so that he can see his family and prepare for his court appearance.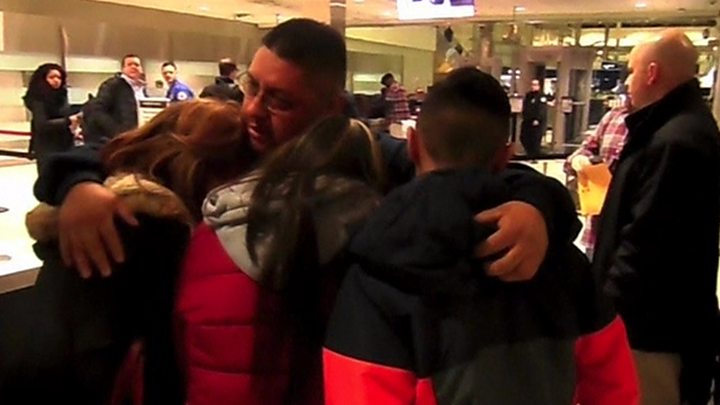 "If Mr Jamal is deported, he will not only leave behind his US-based family but because of his faith and beliefs he could face persecution or death at the hands of extremists in his home country," said Congressman Cleaver, who also went to see him at the Texas detention centre on Sunday.
Taseen Jamal spoke to his father on the phone on Saturday.
"He tried to make us feel better and asked us to stay strong," he says.
"But he wasn't able to hide from us what he is going through."
More on US immigration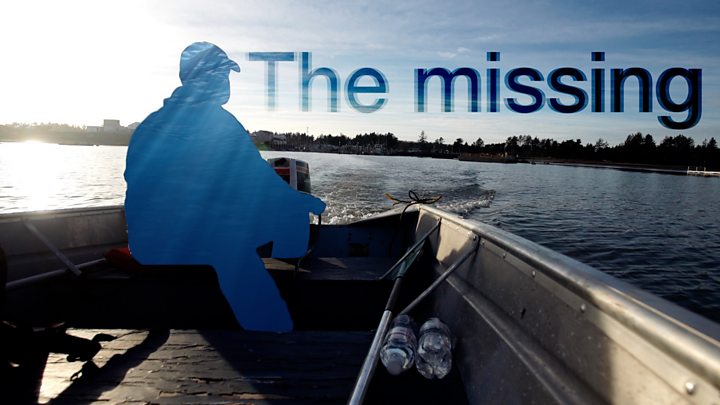 The US children forced to live and study in Mexico