Deportation stopped for father of US boy with cancer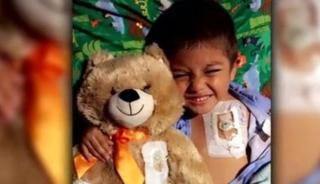 A Mexican immigrant has been granted a last-minute stay of deportation in the United States as he has a five-year-old son with leukaemia.
Jesus Berrones, 30, has lived in the US since he was a toddler and has five children in the country.
The Immigration and Customs Enforcement agency (ICE) said that Mr Berrones have been granted a one-year stay "on humanitarian grounds".
Mr Berrones' son Jayden is battling leukaemia in Arizona.
He told ABC News he wanted to remain in the US to "help [his] son with his chemo treatment".
"I want to have a chance to be here illegally, so I can fix my papers and be with my family. They need me," Mr Berrones said.
Mr Berrones, who works in furniture reupholstery and air-conditioning installation, has five children and a pregnant wife in the US.
He had taken refuge in a church in Phoenix, Arizona, over the weekend in order to avoid deportation.
The 30-year-old was brought the United States illegally in 1989 when he was about a year old.
His lawyer, Garrett Wilkes, said his client had been deported twice in the past and had re-entered the US illegally in order to be able to rejoin his family. Mr Berrones has lived in the US for 28 of his 30 years.
In a statement, the ICE said Mr Berrones had been granted "a one-year stay of removal on humanitarian grounds".
The agency's spokesperson said that despite the stay of removal, Mr Berrones "remains enrolled in the agency's Alternatives to Detention program, which requires him regularly to check in with the local office".
Arizona Central reports that Mr Berrones was enrolled in that programme in the summer of 2017, and was told he should check in with ICE every six months. Then, in December, he was told he would be deported.
It quoted his lawyer as saying the sudden attempt to deport Mr Berrones demonstrated a shift in policy under the Trump administration - one which has ignited a national debate on immigration.
During his election campaign, Mr Trump repeatedly talked about building a border wall and the deportation of illegal immigrants. Within days of his inauguration, he issued an executive order banning refugee resettlement and the entry of people from several majority-Muslim nations. This is still being considered by the Supreme Court.This is still being considered by the Supreme Court.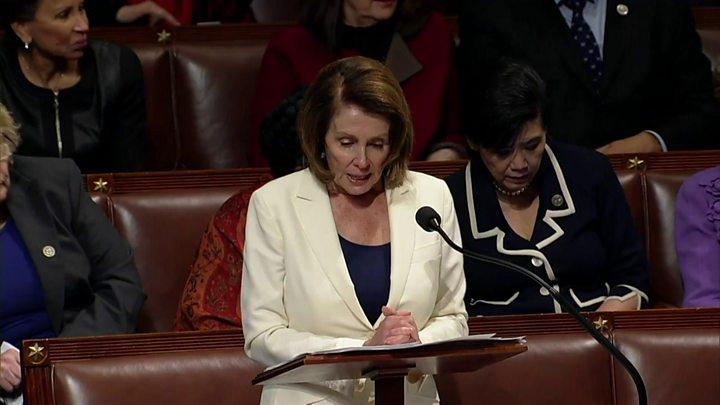 Since then, the debate has focused on the fate of long-term immigrants - including those, like Mr Berrones, who were brought to the United States as children and grew up in the country.
Democrats have been advocating for the protection of so-called Dreamers: those protected under the Obama-era Deferred Action for Childhood Arrivals (Daca) scheme, which Mr Trump rescinded last year.
Mr Berrones, however, would not benefit under the Daca scheme, despite having grown up in the US. He has a felony charge for having a fake driving licence as a teenager, Arizona Central reports, which would exclude him.
In January, President Trump offered an alternative to preserving Daca: a pathway to citizenship for some 1.8 million illegal immigrants, in a plan that angered both the left and right.
More on US immigration