George and Amal Clooney pledge $500,000 to gun reform rally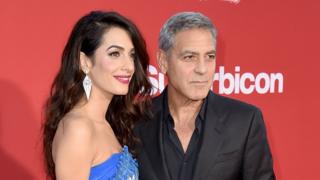 George and Amal Clooney have said they are donating $500,000 (£357,000) to support students who will march to demand political action on gun control.
The Clooneys said they would also join students from Marjory Stoneman Douglas High School for the 24 March rally in the nation's capital.
"Our children's lives depend on it," the couple said in a statement.
The "March for Our Lives" rally is being organised in the wake of last week's mass school shooting in Florida.
Mr Clooney said in the statement: "Our family will be there on March 24 to stand side by side with this incredible generation of young people from all over the country, and in the name of our children Ella and Alexander, we're donating 500,000 dollars to help pay for this groundbreaking event."
Amal Clooney, a human rights lawyer, gave birth to twins in 2017.
Oprah Winfrey has announced that she will match the Clooneys' donation.
"George and Amal, I couldn't agree with you more," she said in a tweet.
Hollywood director Steven Spielberg also pledged to match the $500,000 donation.
The "March for Our Lives" event is one of several rallies that will take place across the country on the same day.
The demonstrations are being organised primarily by students, who say they aim to challenge politicians to take tougher action on gun control.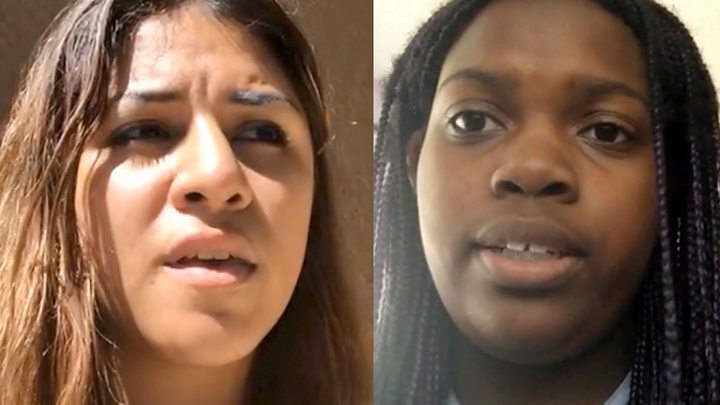 The Clooneys are known to donate to political causes.
The Ocean's Eleven actor and his wife gave $1m to the Southern Poverty Law Center, an anti-far right monitor, in the wake of a white supremacist rally in Charlottesville, Virginia, last year.
Last week's attack in Parkland, Florida, which left 17 students and staff dead, was the deadliest US school shooting since 2012.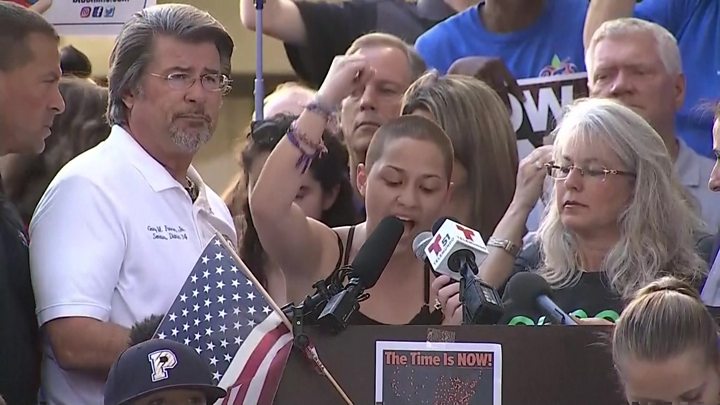 On Tuesday, hundreds of students travelled to the Florida capital of Tallahassee to demand a ban on assault rifles.
Mr Trump said last year he would "never" infringe on the right to bear arms.
On Tuesday, however, he directed the US Department of Justice to ban gun modifications like bump stocks that were used in last October's Las Vegas massacre.