School to close due to nearby church's AR-15 rifle event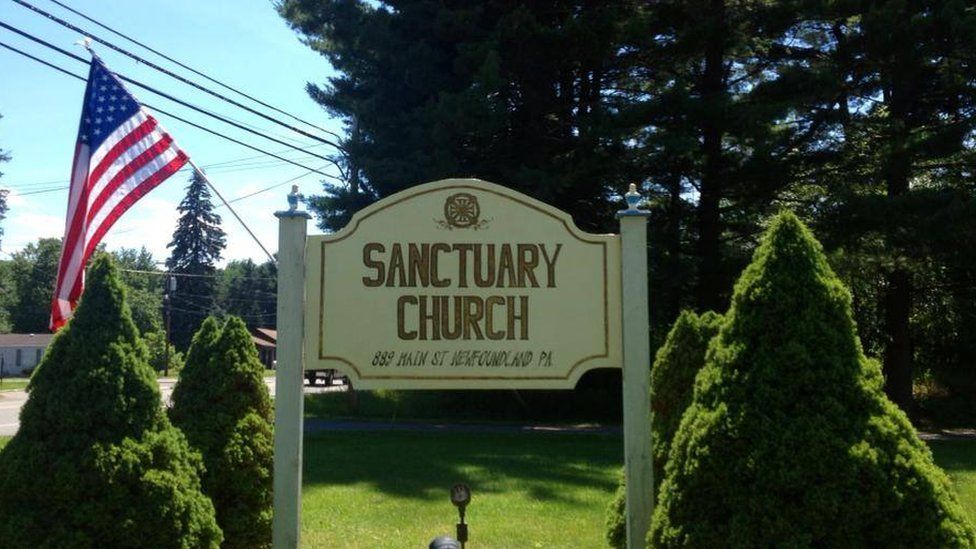 A Pennsylvania school has said it will close for a day while a nearby pro-gun church hosts an event inviting guests to bring their unloaded AR-15 rifles.
School officials said there is no direct threat, but students would spend the day on a different school campus.
The World Peace and Unification Sanctuary said it planned the ceremony before a school shooting left 17 people dead in Florida on 14 February.
Authorities say the alleged gunman used a similar rifle in the attack.
However, given the "nature of the event" and traffic concerns, students at Wallenpaupack South Elementary School would be re-located to a campus about 15 miles (24km) away, according to the letter.
Mr Silsby added there would be increased security at school all week and parents would be allowed to keep their children home.
The church, an offshoot of the Unification Church, said it planned the event months before a shooting in Parkland, Florida, where police say an AR-15 rifle was used to gun down 17 people.
The event, described as a "mass wedding", will host hundreds of couples wishing to renew their vows using symbolic items like crowns and AR-15 rifles, according to church officials.
The weapons will be unloaded, zip-tied and checked at the door, he said.
The head of the Unification Sanctuary, Hyung Jin Moon, is the son of the late self-styled messiah Sun Myung Moon, whose Unification Church became famous for marrying thousands of people in a single ceremony,
Moon, who died in September 2013, set up the Unification Church in the 1950s in the South Korean capital, Seoul.
The church, whose members are often called Moonies, has been accused of brainwashing its followers, a claim it denies.
The Unification Church dismissed the event and said its religion does not entail weapons.
"It saddens us that Reverend Moon's son has chosen to separate himself and walk in opposition to his parent's legacy building world peace," the Rev Richard Buessing, president of Family Federation, also known as the Unification Church, said in a statement to the AP.
The Southern Law Poverty Center, a US civil rights group, has described as an "anti-LGBT cult leader".