US Supreme Court rules immigrants can be detained without bail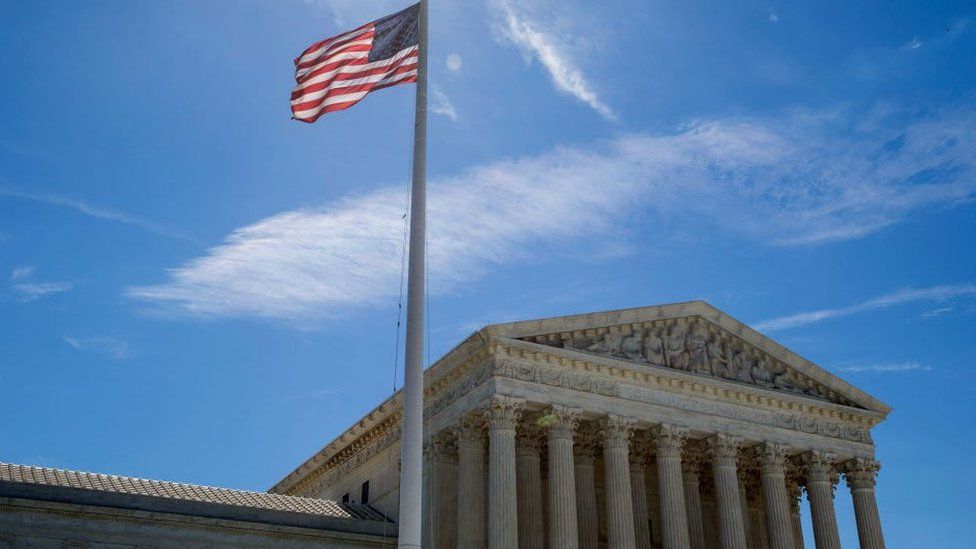 The US Supreme Court has ruled that immigrants held in long-term detention do not have the right to periodic hearings to argue their release.
The 5-3 verdict overturns a 2015 appeals court ruling that said detained immigrants awaiting deportation must have a bond hearing every six months.
The high court's five conservatives were in the majority in the ruling.
The decision applies to any immigrant, including those with legal permanent status or who are seeking asylum.
The case will now go back to the San Francisco-based 9th US Circuit Court of Appeals to consider whether the US Constitution requires bond hearings for detained immigrants.
In the majority opinion, Justice Samuel Alito wrote: "Immigration officials are authorized to detain certain aliens in the course of immigration proceedings while they determine whether those aliens may be lawfully present in the country."
Justice Stephen Breyer, in his dissenting opinion, sharply criticised his colleagues.
"We need only recall the words of the Declaration of Independence, in particular its insistence that all men and women have 'certain unalienable Rights,' and that among them is the right to 'Liberty,'" Mr Breyer wrote.
The case was brought to the court by the American Civil Liberties Union (ACLU), which said on Tuesday that it looks forward to resuming the fight in the lower court.
"The Trump administration is trying to expand immigration detention to record-breaking levels as part of its crackdown on immigrant communities," said Ahilan Arulanantham, a lawyer with the ACLU.
"We have shown through this case that when immigrants get a fair hearing, judges often release them based on their individual circumstances," he told the New York Times.
"We look forward to going back to the lower courts to show that these statutes, now interpreted by the Supreme Court to require detention without any hearing, violate the due process clause."
The ruling affects thousands of immigrants who are in US detention centres awaiting deportation as President Donald Trump's administration continues to ramp up immigrant enforcement.
A justice department spokesman told the Reuters news agency the 9th US Circuit Court ruling prompted excess bond hearings and created a backlog in the immigration court system.
"We are aggressively working to implement common sense reforms to reduce that backlog, and today's Supreme Court decision ensures that immigration judges in the Ninth Circuit can focus their valuable docket time on matters actually required by law," Devin O'Malley said.