Amelia Earhart's stolen car found in Los Angeles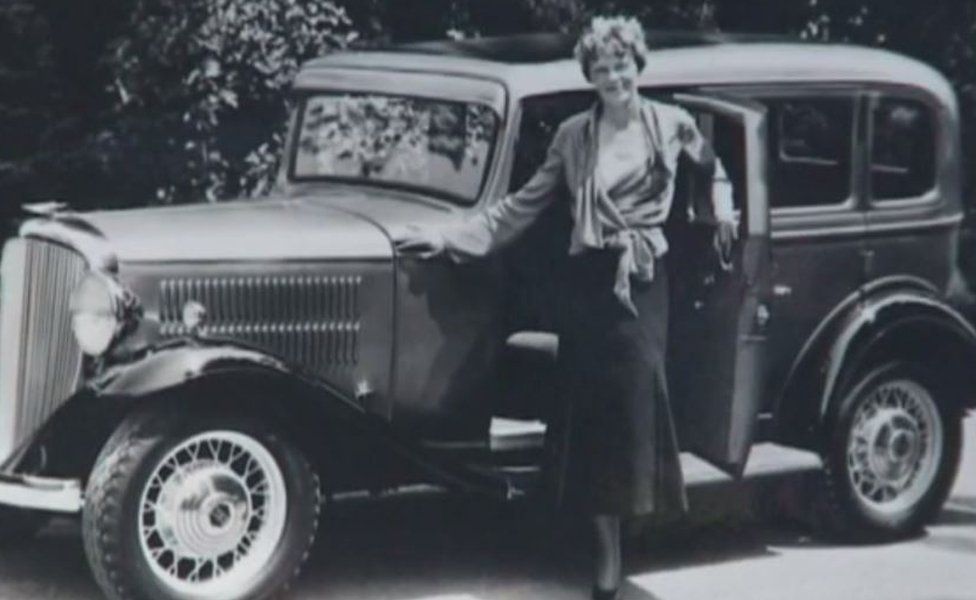 Though her plane remains missing, Amelia Earhart's vintage car that was reported stolen on Friday night has now been found.
The car, which once belonged to the pilot who mysteriously disappeared over the Pacific Ocean in 1937, was found on Monday night, according to CBS News.
The vehicle is worth between $250,000 and $500,000 (£180,000-£360,000).
The green and black 1932 Hudson Essex Terraplane is one of only 14 models still known to exist.
Most Terraplanes were melted down for their metal during World War II, the paper said.
The vehicle's owner, car collector Jim Somers, told CBS Los Angeles that he usually stores it in a trailer in an industrial complex secured with a safety lock.
Mr Somers told his local newspaper in 2014 that he originally paid $9,000 for the car and spent $15,000 on cosmetic work and fixing the engine.
He said he removed the car in preparation for a car show over the weekend.