Trump Nobel Peace Prize nomination probed amid fakery concerns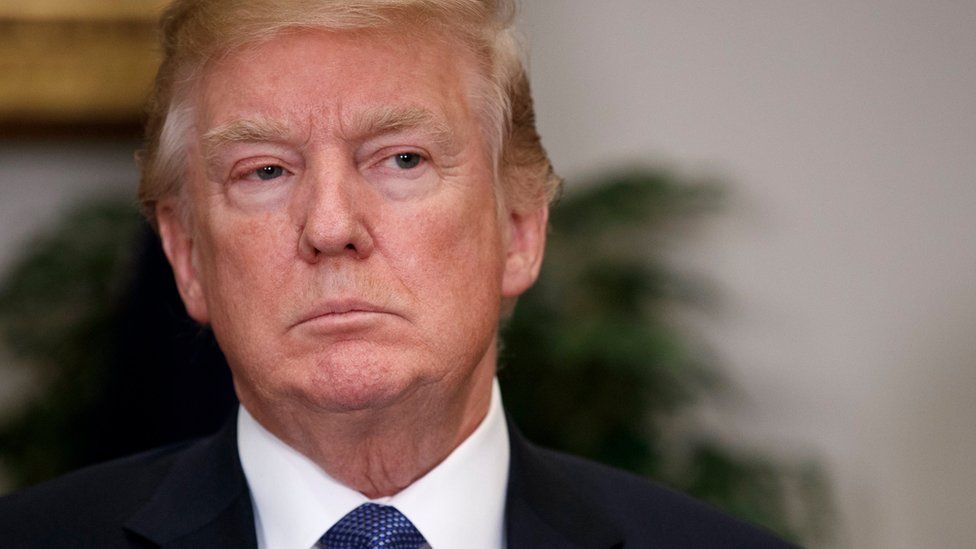 A nomination made for US President Donald Trump to receive the Nobel Peace Prize was potentially fraudulent, according to the awarding committee.
The Norwegian committee has filed a report with police over its concerns.
Mr Trump was reportedly nominated for his "ideology of peace by force" by an anonymous American.
The director of the Nobel Institute said there were concerns that Mr Trump's nomination may have been falsified.
"The same 'fake' nomination probably took place last year too," Mr Njølstad said.
Nominations for the Nobel Peace Prize must be submitted by 31 January each year; the winner will be announced in early October.
The process for nominating candidates is highly restricted.
Those who are entitled to propose candidates for the prize include members of parliament and government, former laureates and some university professors.