Winter storms batter US eastern seaboard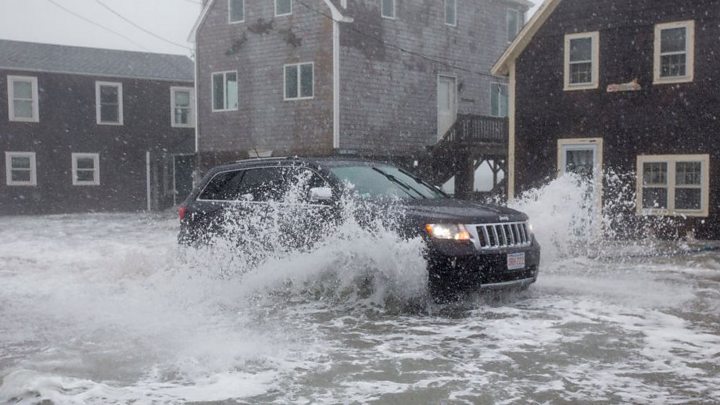 Severe storms have battered the US eastern seaboard, causing coastal flooding and power outages and bringing travel services to a halt.
More than a million residences were without power in the Northeast and Midwest while rail operator Amtrak suspended its Northeast service.
Heavy rains and damaging winds also led to the cancellation of more than 2,600 US flights.
At least six people have been killed, US media report.
They died when strong winds brought branches or entire trees down on streets, cars, and homes.
Seawater flooded Boston's coastal streets for the second time this year caused by an extreme high tide.
A foot (30cm) of snow fell on northern and western areas of New York state.
Virginia Governor Ralph Northam declared a state of emergency on Friday afternoon in order to marshal resources and "appropriate preparedness, response, and recovery measures", according to a statement.
Those killed in the storm included:
A boy, 11, hit by tree falling on his home in Putnam Valley, north of New York
A male truck passenger, 44, struck by oak tree in Virginia
A woman, 77, hit by falling branch outside Baltimore
A sleeping six-year-old boy in Virginia whose home was hit by tree
One person killed by tree falling on car in Connecticut
A 72-year-old man killed by falling tree in Newport, Rhode Island
The National Weather Service is forecasting continued coastal flooding on Saturday as the storm slowly moves away from the east coast.
Gusts of up to 70mph (113km/h) have downed trees and power lines in the Washington, DC region.
Federal officials in Washington awoke on Friday to find that government offices had closed due to the high winds.
Nearby Dulles International Airport briefly evacuated a control tower due to the dangerous conditions.
A flight landing at the airport endured so much turbulence that most passengers became sick while the pilots were also on the verge of throwing up, according to the Federal Aviation Administration.
New York's LaGuardia airport suspended all arrivals and departures and rail operator Amtrak temporarily halted service between New York, Boston and Washington.
Amtrak tweeted on Friday that its Northeast Corridor service was "temporarily suspended due to multiple weather related issues".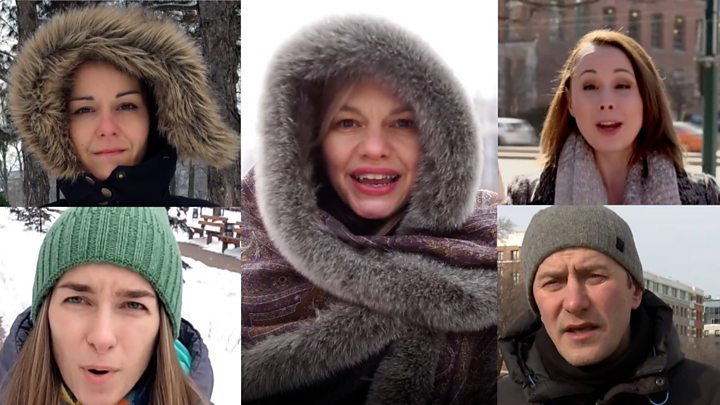 In Washington, President Donald Trump was forced to fly from Dulles International Airport rather than from Andrews Air Force base, where Air Force One usually departs, while travelling to the funeral of Reverend Billy Graham in North Carolina.