Rex Tillerson: Battles ahead after another Trump sacking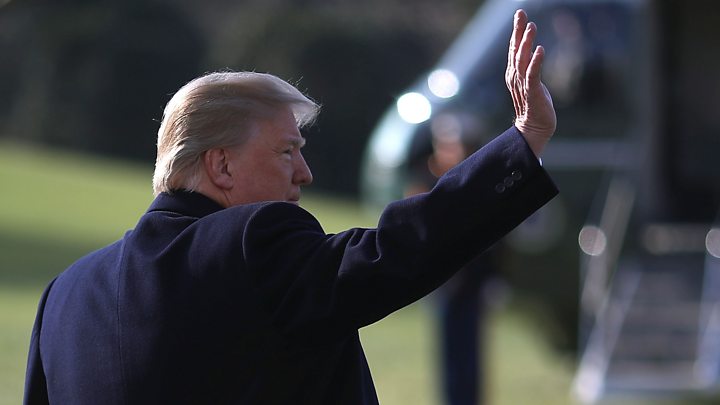 Rex Tillerson, who as a longtime corporate executive was an unconventional pick for secretary of state, seemed like he was on thin ice from very early on in his administration tenure.
He was distrusted by long-time State Department employees, who viewed him as an outside interloper with little affinity for the organisation he headed. The president, initially enamoured with the brash Texan, quickly appeared to sour on his pick, as he frequently broke with the White House line on foreign policy.
Reportedly calling the president a moron (intensified by a choice expletive) certainly didn't help, either.
Not-so-fake news
Mr Tillerson did manage to hang around through those earlier controversies, outliving earlier expectations that he would be gone by year's end. Those initial reports prompted Mr Trump to tweet in Mr Tillerson's defence, labelling speculation that Mr Tillerson was on the way out "FAKE NEWS!"
"While we disagree on certain subjects, (I call the final shots) we work well together and America is highly respected again," the president wrote.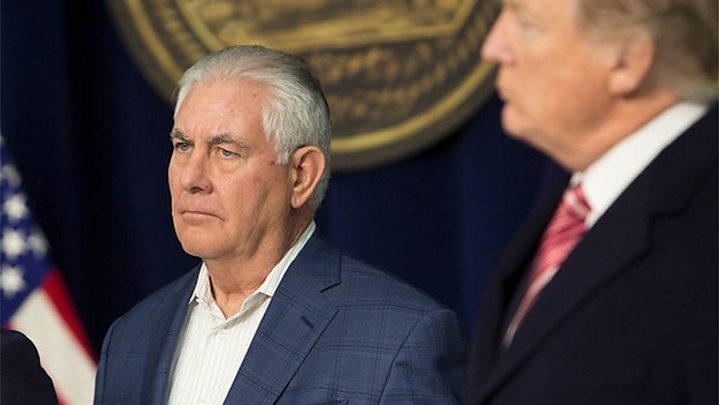 It turns out, as is often the case, there was truth behind those adamantly denied stories - including that CIA Director Mike Pompeo was a leading replacement candidate.
Mr Tillerson ended up making it to March, but it was clear that this was a move some time in the making, given that Mr Pompeo is lined up to take over the reins at State and CIA Deputy Director Gina Haspel would be elevated to the agency's top job.
A parting shot
Just last week, Mr Tillerson was in Africa (and waylaid by illness) while Mr Pompeo and other senior White House officials joined the president in the Oval Office for a key meeting with South Korean diplomats. By then, it had become clear that the secretary of state was decidedly on the margins. On Friday, according to the White House, Mr Tillerson was informed that his services would no longer be needed.
That appears to have prompted the secretary of state to go out with at least a modest blaze of glory, departing one last time from the administration's talking points, by directing blame for the UK poison attack toward Russia.
The fact that the secretary met with reporters in the plane with him on his flight back from that ill-fated Africa trip was a clue to the perceived urgency to get a statement out quickly.
All evidence is that this was far from a cordial dismissal. According to a State Department deputy, the president never spoke directly to Mr Tillerson to explain why he was being let go and the secretary had wanted to remain on the job at Foggy Bottom.
Confirmation fights to come
Mr Tillerson becomes the 20th time a member of Mr Trump's Cabinet has either resigned or been fired in the 13 months of his presidency. In addition, it caps a tumultuous few weeks for the administration, which has seen the announced departures of top economic advisor Gary Cohn, communications director Hope Hicks and White House staff secretary Rob Porter.
This sets up a springtime confirmation fight to get Mr Pompeo and Ms Haspel formally seated in their jobs.
Mr Pompeo has a reputation as a foreign policy hard-liner, vehemently opposed to the Obama-era Iran nuclear deal and a more vocal critic of Russia's efforts to disrupt the 2016 US presidential election than Mr Trump has been.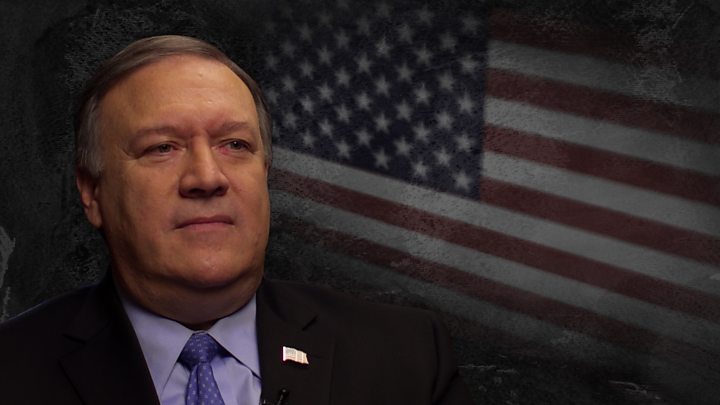 During his senate hearings, the secretary-designate is sure to be asked to elaborate on areas where he may stray from the administration's professed views on this matter. He probably will also be questioned about any pressure Mr Trump or other senior officials may have put on him to undermine FBI Director James Comey prior to his firing by Mr Trump last year.
Ms Haspel's confirmation is also set to be a bumpy one, given that she was involved in the controversy surrounding the CIA's use of black sites and "enhanced interrogation" on suspected Islamic militants in the aftermath of the 9/11 attacks.
With the 1 April resignation of Mississippi Republican Senator Thad Cochran, the Republican margin in the Senate will be reduced to one vote. If Democrats hold together, they could sink either nomination with the support of just one Republican.
With this administration, there simply is no break from the drama.