Two convicted 'honour' killers to be deported from Canada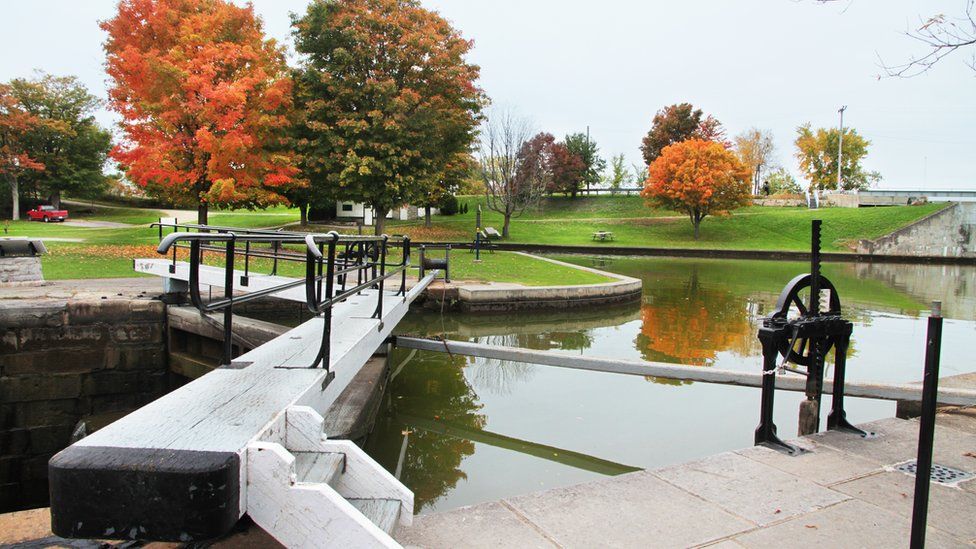 Two people convicted of killing four female relatives in a so-called "honour" killing in Canada have had their permanent residencies revoked.
Mohammad Shafia and his wife Tooba Yahya were found guilty of the murder of their three teenage daughters and Shafia's first wife in 2012.
Their son Hamed was also sent to prison for his role in the murders.
Yahya and Shafia will be sent back to their native Afghanistan once they are released from jail.
The orders, requested by the Canada Border Services Agency, were issued for serious criminality and come with no right of appeal.
All three family members are serving 25-year life sentences for the killing of sisters Zainab, 19, Sahar, 17, and Geeti, 13, and Rona Amir Mohammad, 52.
Their bodies were found in June 2009 in a car submerged in a canal in the city of Kingston, Ontario.
During the 2012 trial, prosecutors said Mohammad Shafia was angered that his two eldest daughters wanted boyfriends, in defiance of his values.
The court heard how he had become increasingly angry and upset with his three teenage daughters for having secret relationships with boys and wearing revealing clothes.
The jury was told the decision to murder the four women was made after 19-year-old Zainab took refuge in a shelter, defying her male relatives.
The trio appealed their conviction in 2015 and lost.
The Immigration and Refugee Board of Canada (IRC) revoked Shafia's permanent residency on 27 February. Yahya's was revoked at a hearing in Montreal on Thursday.
The IRC said on Friday it had no information regarding Hamed's citizenship.
The Shafia family left Afghanistan in 1992. They came to Canada in 2007, having previously lived in Australia, Pakistan and Dubai.