Trumplomacy: Who's going to represent US at N Korea talks now?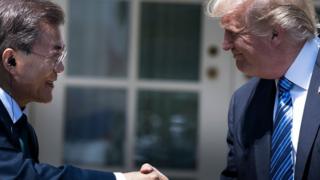 As President Donald Trump reshuffles his Team of Rivals, questions abound about who will be part of high-stakes talks with North Korea on nuclear weapons.
Within minutes of his audacious on-the-spot decision to accept an invitation from Kim Jong-un, news reports were detailing the thinness of America's North Korea bench - which got thinner this week after Trump's brutal sacking of his Secretary of State Rex Tillerson.
There's been much handwringing from Washington's foreign policy literati at the recent loss of Special Envoy Joseph Yun, a veteran diplomat who decided to retire for "personal reasons" after serving as point man for North Korea under both Presidents Obama and Trump.
So much so that the state department spokeswoman Heather Nauert fired back impatiently when I asked her about the status of plans to replace him.
"To think that Ambassador Yun is the only person who can handle the issues related to North Korea is simply false," she said, pointing out that the department had plenty of experts who toiled in obscurity and were not "showboats".
At which point she was forced to deny she was suggesting the discreet diplomat was a publicity seeker, but didn't otherwise back down.
"Many of you ask me a million questions about Joe Yun, like he's the second coming of Christ."
To be frank, such a comparison didn't occur to me. But Yun did seem to be having second thoughts in an interview this week with CNN, during which he praised Trump's decision as a "great outcome," and said he'd seriously consider any request by the president to return to action.
In the meantime, as Nauert pointed out, the department's team is headed by career diplomat Susan Thornton, its most senior official on East Asian affairs and a Tillerson favourite.
It was on his insistence the administration finally nominated her to formally take on the role for which she's been acting up, but she has yet to be confirmed by the Senate.
There is also Marc Lambert, the state department's director for North Korea policy, who's had previous negotiating experience with Pyongyang.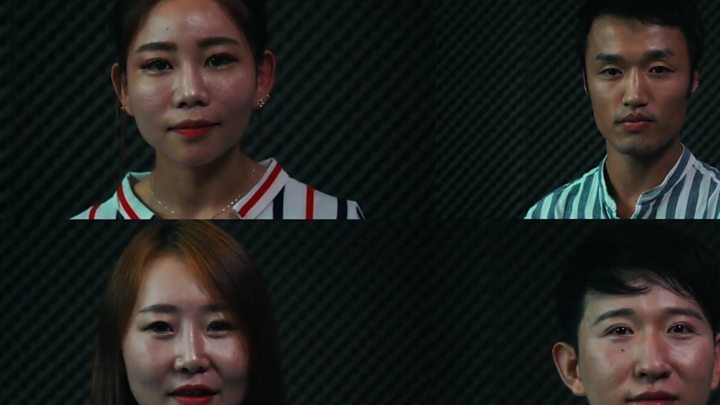 The lack of an ambassador to South Korea, however, is a glaring vacuum.
Victor Cha, who served as George W Bush's top adviser on North Korea, was a shoo-in for the job. But in the end the administration failed to nominate him, reportedly because he opposed the notion of a preventive military strike on North Korea being bandied about by some in the White House.
Nevertheless, there is talent in the region, should Trump choose to use it, such as the Charge d'Affaires in Seoul, Marc Knapper, and others.
The White House side is more eclectic and aggressive than the state department. There's been greater scepticism about the value of talks with Pyongyang, and a greater readiness to consider military options should attempted negotiations fail.
The North Korea man on the National Security Council is Matthew Pottinger, a former journalist who caused a stir in February when a South Korean newspaper alleged he'd suggested that a "bloody nose" strike on North Korea would boost Republican chances in the mid-terms.
The White House flatly denied the comments, which seem to have been mistranslated but reflected concerns in Seoul about Trump's team.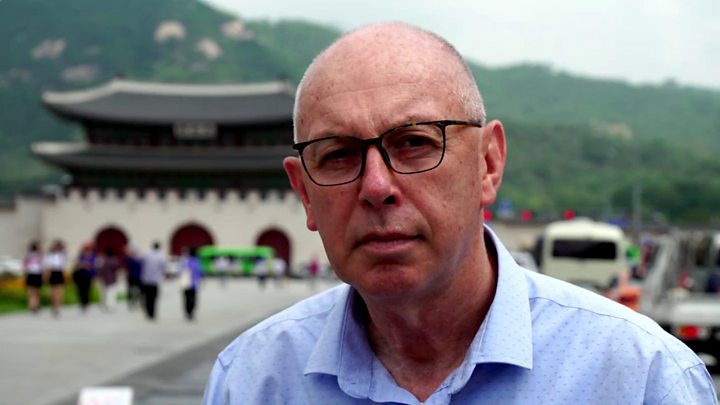 And there is National Security Advisor General HR McMaster, who's been the most vocal about the possibility of a "preventive war" to stop North Korea from threatening the US with a nuclear weapon. By all reports, he is on his way out.
But there's speculation he may replace the commander of the United States Forces Korea (USFK) General Vincent Brooks, who has a good understanding of the region and has apparently perplexed his South Korean hosts by saying he will be leaving his post by the summer. McMaster may leave, but he may stay, so to speak.
One of the candidates in the running to replace McMaster is North Korea hawk and former UN Ambassador John Bolton, who has made a legal case for striking North Korea first. He's also rooting for the summit with Pyongyang to fail, in order to "foreshorten the amount of time that we're going to waste in negotiations".
Then there's First Daughter Ivanka Trump, the president's emissary to the closing of the Olympic Games and apparently beyond.
South Korea's foreign minister Kang Kyung-wha was reportedly set to meet her during a trip to Washington this week, which was also supposed to include a chat with Tillerson. His deputy John Sullivan did the honours instead.
Tillerson's abrupt departure after months of personal and policy tensions with the president has added a whole new level of uncertainty to Trump's North Korea gamble.
The outgoing secretary of state has done a lot of spade work on this. He led the charge - quite successfully - for harsh international sanctions. At the same time he was an early advocate for talks - too early and too eager, reportedly, for Trump.
In fact, White House officials said the president's decision to sack him now was largely based on the desire to have the CIA director and Trump loyalist Mike Pompeo at his side for potential negotiations to eliminate Kim's nuclear weapons.
Pompeo is thoroughly across the brief - but as the head of the CIA, not as the secretary of state crafting a complex diplomatic process.
It's not clear what the switch means for negotiations, but we know that Pompeo's rhetoric has been belligerent, that he's mused in public about removing Kim Jong-un, and that he's widely believed to be more open to military options than Tillerson was.
His fans say he'll set the necessary red lines for negotiations: communicating clearly to Kim Jong-un that denuclearisation is the only option, and that should diplomacy fail, the US will act.
His detractors say he will increase the chances of a failed summit and possibly war.
Ambassador Yun, however, spoke hopefully of Pompeo's prospects. He told CNN that Tillerson's ousting would contribute to the cohesion between the state department and White House necessary for successful talks.
"In an administration, you're going to have different views," he said, "but I think the time has come to speak with one single unified voice and that voice has to be of the president."
And that, of course, is the biggest wild card: whether the president will work with the team he eventually assembles, or continue the way he started this adventure - as his own strategist, diplomat and negotiator.