March For Our Lives: Images from the US and worldwide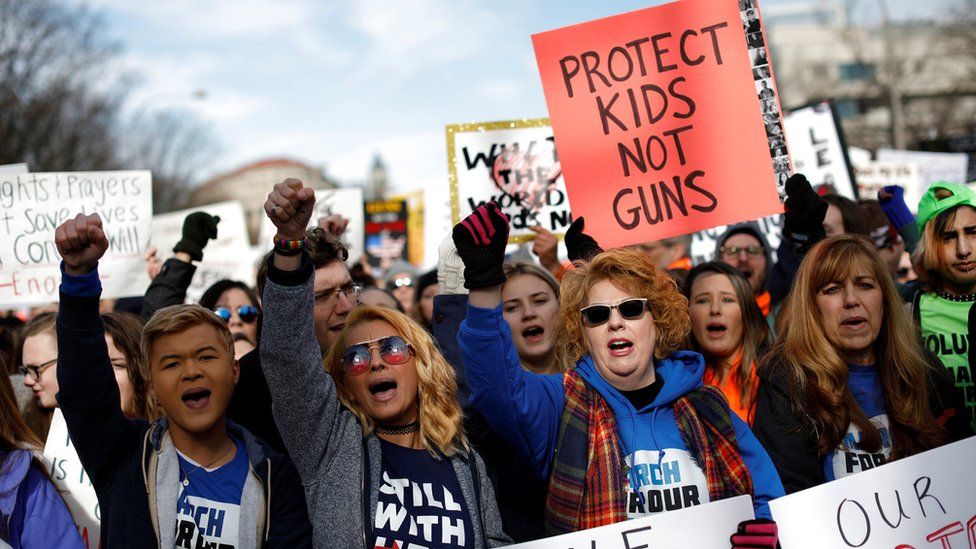 Hundreds of thousands of people are joining rallies across the US and beyond to call for stricter US gun laws in the wake of a school shooting that left 17 people dead.
Student survivors from Marjory Stoneman Douglas High School in Florida have revitalised the nation's gun control debate after an attack on their school on 14 February.
They are spearheading the March for Our Lives campaign, which is holding events in some 800 cities in the US and around the world.